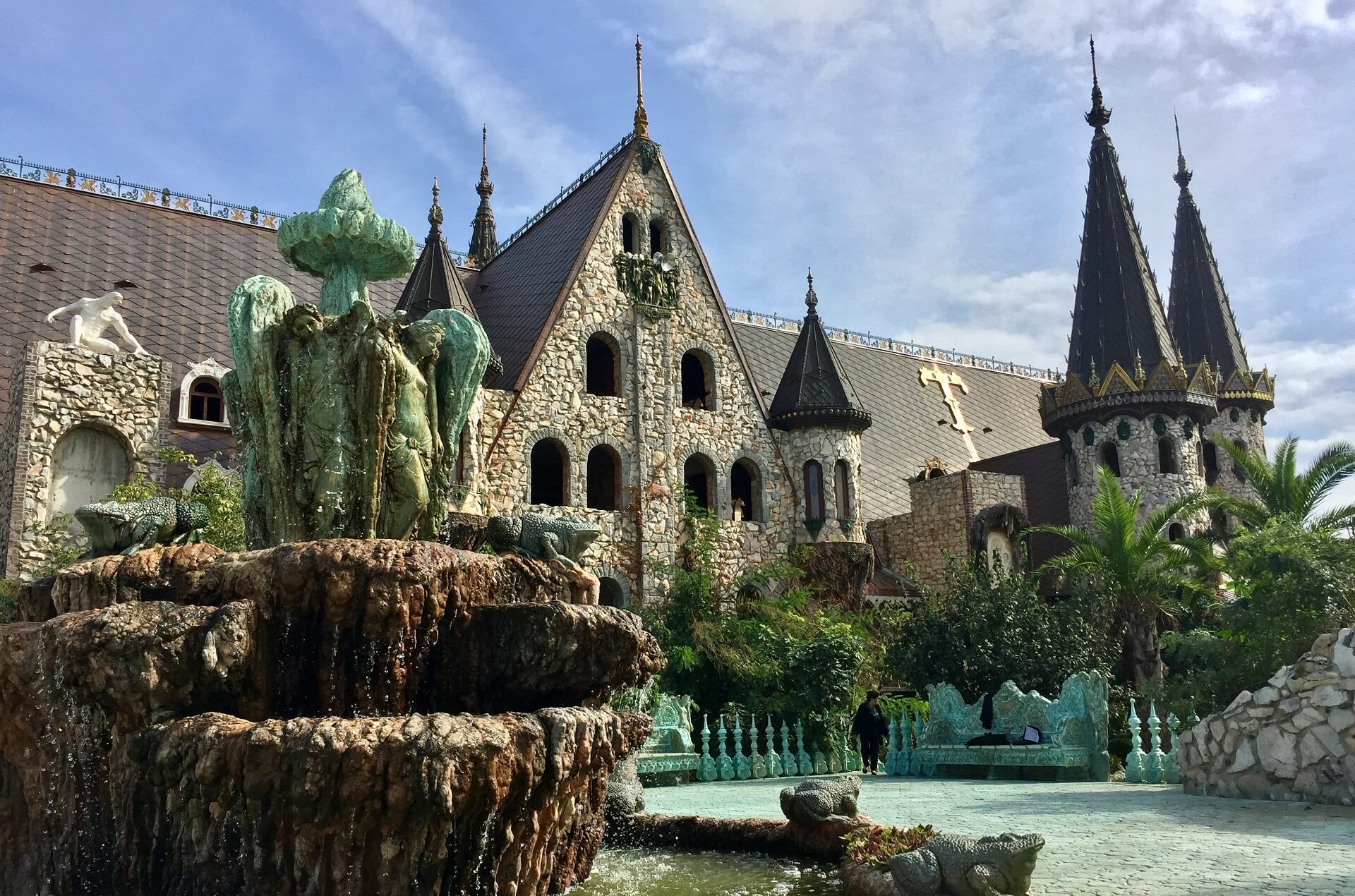 REMOVALS TO BULGARIA
Do you need international removals to Bulgaria? Whether you're moving to or from Bulgaria, look no further for efficient, reliable and friendly removals. We have 30 years' experience in international removals, so you can trust that your belongings will be in safe hands.
Whether you are moving from Sunderland to Sofia, Birmingham to Bankso or even Nottingham to Nesebar, we've got you covered. Our international removal service is designed to support you throughout every step of your move, so you don't have to worry about a thing.
Why choose Excess International for your move to Bulgaria?
We have over 30 years of experience. Our experience and expertise has allowed us to become one of the leading global shipping experts, frequently moving customers to and from Bulgaria.
We provide a door-to-door international removals service. We will collect your goods at your UK residence and deliver them to your chosen destination in Bulgaria.
We provide every customer with a personal move manager who will organise every aspect of your move, from start to finish.
Our moving teams are professionally trained to handle your goods. Our specialist packers and movers will secure your goods in industry-approved materials, and ensure they are successfully shipped via your chosen transit method to Bulgaria.
Our service is tailored to suit your personal needs, in order to ensure you receive the right amount of support.
How we move your items to Bulgaria
We offer international removals from the UK to Bulgaria via two transit options: road freight and air freight. The transit method is entirely your choice. The best mode of transit for your international removals will depend on your budget, schedule, and destination.
Road freight
Road Freight is the most economical way to ship your belongings to Bulgaria. If you're looking to keep moving costs down, this is the best option for you. We will pack and load your belongings in the UK onto a road vehicle and transport them to your chosen location in Bulgaria.
This method takes longer but is very cost effective as the price is determined by your overall volume of goods.
If you are looking to transport your goods via road freight, there are two further options you could choose from:
Exclusive container: Your goods are transported to Bulgaria, via their own container. It is more direct and your items will reach your destination faster.
Shared container: Your goods are transported to Bulgaria, via a shared container, with other customers goods heading to the same destination. It takes slightly longer but is more cost-effective as you will only pay for the space that you use up.
Air freight
We will pack and load your belongings in the UK and transport them to the airport, where they will be put on a plane heading for Bulgaria. When in Bulgaria, our team will organise the pick up and delivery of your goods. There are a number of collection options, that vary in cost and transit time.
This method is the fastest way to move goods internationally. We can predict an air freight transit time of 5 to 15 days.
Air freight transportation costs are calculated by the total weight of your load, therefore it is the most expensive option. This method is recommended to send your small, urgent belongings.
How does our international removal service work?
Step 1: Fill out our online quote form. We will then provide you with a free quote, after surveying your goods via a contactless, video survey app.
Step 2: We will work with you to schedule your move to Bulgaria.
Step 3: On move day, if you have chosen a packing service, our team will arrive to wrap and pack your goods, ready for your move.
Step 4: We will transport your goods to your chosen location in Bulgaria
Step 5: The team will unload and unpack your goods for you.
Moving to the UK from Bulgaria?
We not only provide services for those moving to Bulgaria from the UK, but also for moves to the UK from Bulgaria. You may be Bulgarian looking to pack your bags and move to the UK, or a British citizen looking to return home after living in Bulgaria. No matter the situation – we can help you.
Popular destinations for International Removals to Bulgaria
Sofia, Plovdiv, Pleven, Veliko Tarnovo, Golden Sands, Blagoevgrand, Bankso, Varna, Stara Zagora and Burgas.
Related services you might be interested in
Choose from a range of international services from The Global Shipping Experts