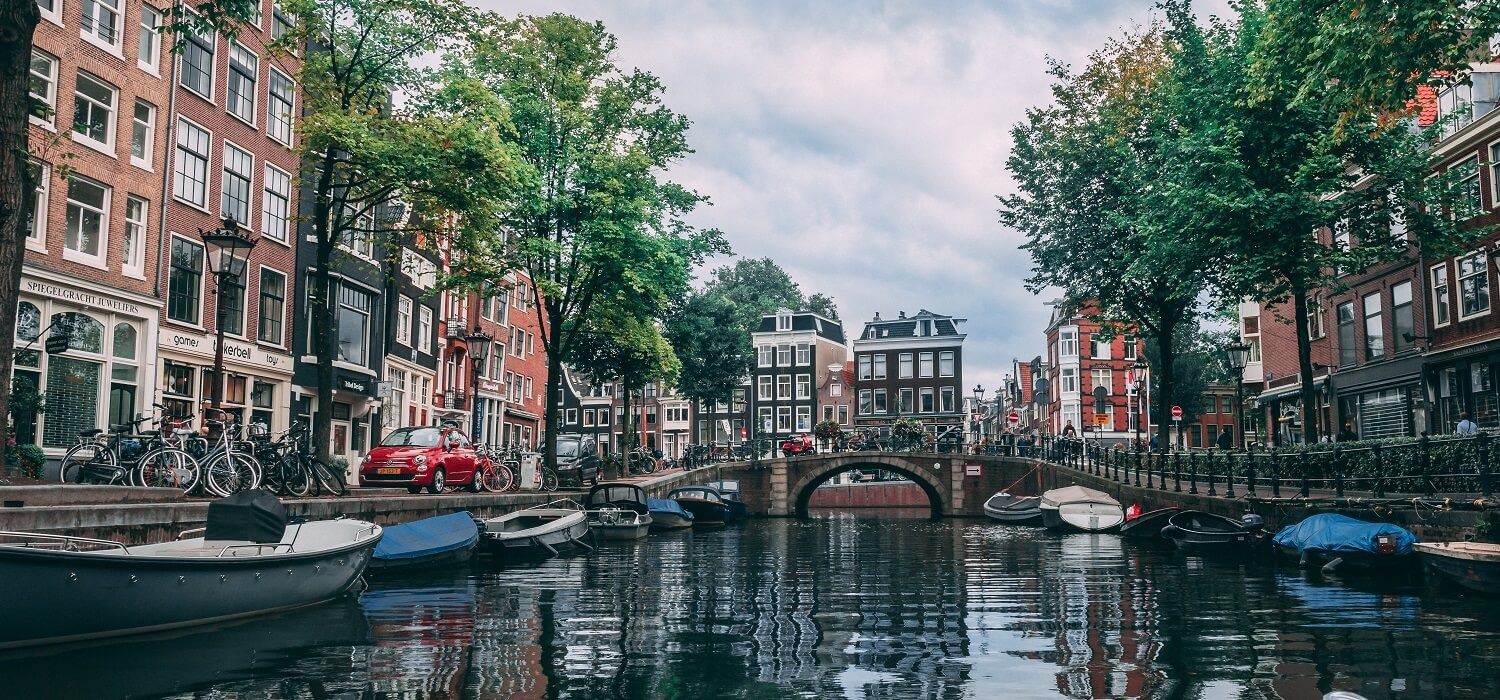 REMOVALS TO NETHERLANDS
Are you looking to send your belongings to the Netherlands? If you're moving to the Netherlands, look no further than the global shipping experts to handle your international removals. With over 30 years' experience under our belt, you can rest assured that your belongings are in safe hands.
Moving to the Netherlands
Here at Excess International, we move thousands of customers to the Netherlands every year, so you can be reassured that your goods will be in one of the most trustworthy hands in the industry.
The Netherlands is a fairly small country, but is probably one of the most famous. There is so much to discover, such as bulb fields, windmills, mouth-watering cheese, wooden shoes (clogs) and the incredibly picturesque canals of Amsterdam. With a great economy, great healthcare services and an outstanding education system, we are not surprised that this destination is so popular amongst our customers.
Why choose Excess International for your move to Holland?
Professional door-to-door service. We provide a direct international moving service to all customers moving to The Netherlands. We will collect your goods from your property in the UK and deliver them straight to your new property. Our team work hard to ensure our international removals service is efficient and work extremely closely with our destination agents to ensure your move goes as smoothly as possible.
Personal move coordinator. Your move to Holland will be assigned to a friendly move coordinator who will be your point of contact throughout the duration of the process. Our experienced team are very knowledgeable so no matter your question, they will be able to help.
Valuable experience. We are very proud to have been in the international removal industry for 30 years now, so we are more than confident when it comes to moving household effects to The Netherlands! In the past 30 years, we have grown and adapted our international services to ensure our customers requirements are met to a high standard.
Flexibility. Our international removals service is tailored to meet your needs, and to ensure you receive the right amount of guidance and support during your move. We provide our customers with multiple options when it comes to transit methods and packing options. Your Move Manager will be happy to discuss your options and will work alongside you to ensure that you are getting the most out of the services we offer.
Industry trained removals teams. Our team of packers and movers have been trained to the highest standard to guarantee the safe arrival of your goods in The Netherlands. They take part in regular training programs to make sure their knowledge is kept up to date and to help them to continuously improve their packing and moving skills.
Our international removals process:
Our removals to The Netherlands process is made up of six simple steps:
Before you get in contact with your international removal company, you need to make sure you have some things sorted first. It is best to have an idea of where in The Netherlands you are looking to move to. Different parts of the country might be more accessible than others, therefore the overall cost of your move may be impacted. It is also useful for us if you have a rough idea of volume of goods you are moving, budget and time scale, as these will effect the services we recommend you. Don't panic though – this information doesn't have to be exact at the moment. Our service is flexible, as there are bound to be changes later down the line.
Once you have an overall idea of what your move will entail, get in contact with us to discuss our services further. You can do this by giving us a call or you can get a quote online. Either way, a member of our team will be in touch with you to start getting your move sorted.
We will need to carry our a survey of your property in the UK, to assess everything that needs to be moved. At the time of the survey, our consultant will discuss your individual requirements with you and get a better idea of the overall volume. Everything discussed in your survey will be taken into account and costed for on your quotation, so there won't be any hidden or surprise costs later on.
Following the survey, you will receive our quotation. If you have any questions about the services that have been included or the overall price of the move, please do not hesitate to contact the surveyor or your move manager to discuss these in greater detail. If you like the price we have provided you with, let your move manager know and they will start the process of booking your move.
On move day, our removal team will arrive to pack and load up your goods onto a vehicle. Depending on the service you have chosen, the vehicle will either transport them direct to destination or to the airport for their onward journey.
Within a matter of days or weeks, your goods will arrive in Holland. Our international agents will assist with the delivery of your belongings and, if requested, can unpack your goods at your new property for you. Please contact your move manager to find out more about the unpacking service.
How we move your goods to Holland
We send international removals to the Netherlands via both road freight and air freight. The transit method for your move is entirely your choice. The best mode of transit for your international removals will depend on your budget, schedule, and destination.
Sending international removals to the Netherlands via road freight
Road Freight is the most economical way to move your belongings to the Netherlands. If you're looking to keep moving costs down, this is the best option for you. It also has the benefit of being incredibly flexible; however road freight can be slow in comparison to air freight.
Sending international removals to the Netherlands via air freight
Air freight is the fastest way to move goods into Europe from the UK. Air freight removals costs are calculated on the total weight of your load so it is more expensive than sending by road. We recommend air freight if you're transporting a limited number of items. For example, it is ideal when moving the contents of a small apartment.
When your belongings arrive in the Netherlands, there are a number of options for collection and delivery.
We can arrange for our destination agents to collect your goods from the airport and deliver them to your new home. Please let your Move Manager know if this is a service you require, as our agents can arrange for your goods to be unpacked and places where you request.
There is also the option for you to collect the goods from the airport yourself. If you are moving a small volume of goods, then it may be easier and more cost efficient for you to pick them up in your own vehicle and take them to your destination. Your Move Manager can explain this process in more detail and will supply you with the airport address.
Removals from Holland to the UK
As well as removals to the Netherlands, we also provide removals from Holland to the UK. No matter whether you are a Dutch citizen looking to relocate to the UK, or a Brit wanting to return home after working in The Netherlands, we can help! Simply get in contact with us today and discuss your options with our team today.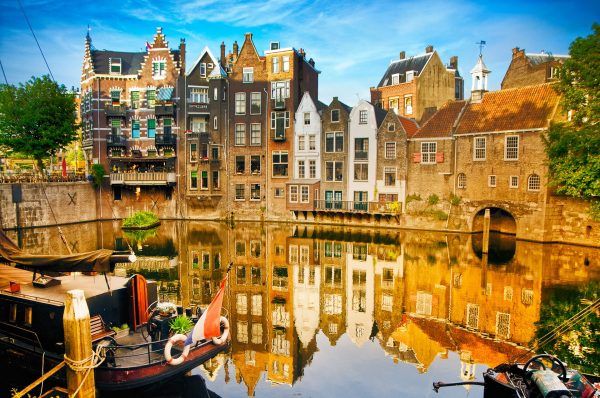 Popular destinations for International Removals to the Netherlands
Amsterdam, Rotterdam, Utrecht, Eidnhoven, Haarlem, Almere Stad, Nijmegen, Enschede, Born, Zaanstad, Leiden, Den Haag, Tilburg, Breda, Arnhem, Groningen, Hoofddorp, Delft, Alkmaar, Venlo
Related services you might be interested in
Choose from a range of international services from The Global Shipping Experts