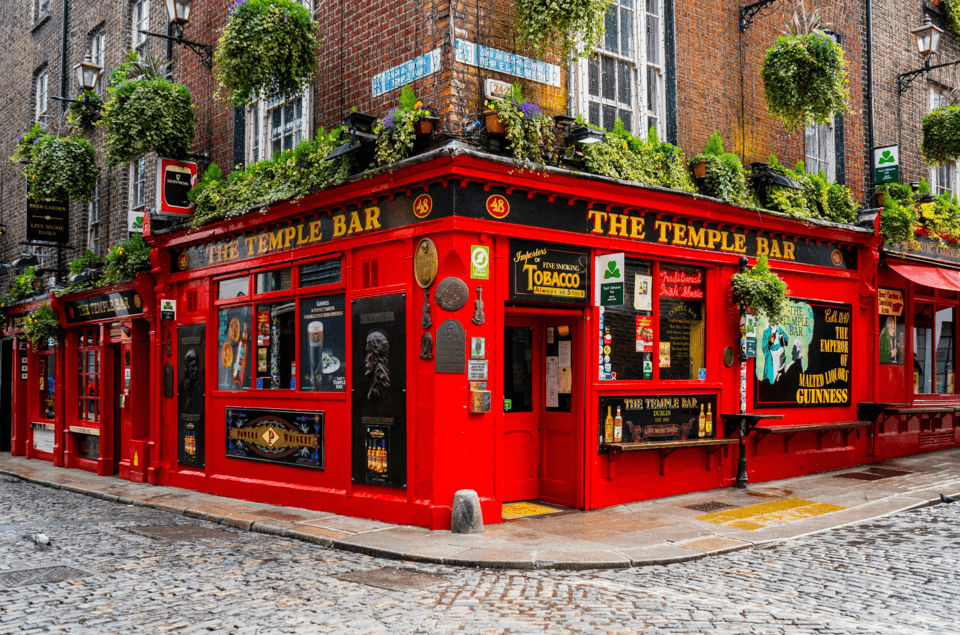 REMOVALS TO IRELAND
Do you need international removals to Ireland? Whether you're moving to or from Ireland, look no further for efficient, reliable and friendly removals. We have 30 years' experience in international removals, so you can trust that your belongings will be in safe hands.
Whether you are moving from Devon to Dublin, Canterbury to Cork or London to Limerick – we are here to make sure your removals to Ireland goes as smoothly as possible.
Why choose Excess International for your move to Ireland?
Global removal experts: Following 30 years of experience in the international removals industry, we have proven to be one of the leading global shipping experts. We've moved thousands of customers to Ireland, with our reliable and efficient, door-to-door service.
Local knowledge: Our team's valuable local knowledge enables them to understand the majority of the issues, you may encounter during your move and to be on hand to offer their expertise, wherever necessary.
Door-to-door service: Your belongings will be collected from your residence in the UK, and delivered and unpacked at your chosen destination in Ireland. We will take great care of your goods, so you don't have to worry about them.
Personal move manager: We will provide you with your very own international move manager, who will be responsible for coordinating and organising your move. Through-out the whole process they will offer you their expert advice and support, in order to make your move go as smoothly as possible.
A professional move team: Our skillfully trained packers and movers will pack up your goods in industry-approved materials, and ensure they are shipped to your destination safely and successfully.
How we move your items to Ireland
As Ireland isn't too far away in relation to the UK, we offer two transit options for you to choose from – road freight and air freight. The transit method you decide to use is completely up to you.
Road freight
We will pack and load your belongings at your home in the UK, onto a road vehicle. They will then be transported to your chosen location in Ireland. Sending your goods to Ireland via road freight is a very economical method. The price of your move is determined by your overall volume of goods.
If you are looking to transport your goods via road freight, there are two further options you could choose from:
Exclusive container: Your goods are transported to Bulgaria, via their own container. It is more direct and your items will reach your destination faster.
Shared container: Your goods will be transported via a shared container. Other customers who are also sending their goods to Ireland, will use the space with you. You only pay for the space your goods take up, therefore it's a more cost-effective option. Please note that your goods will take longer to reach their destination.
Air freight
We will pack and load your goods at your home in the UK, and transport them to the airport. They will then be put on a plane, heading for Ireland. Once your goods have arrived in Ireland, your move manager will coordinate their collection and delivery. We offer a choice of collection methods to ensure your needs are met.
This method is the fastest way to move goods internationally.
Air freight transportation costs are calculated by the total weight of your load, therefore it is the most expensive option. This method is recommended to send your small, urgent belongings.
How does our international removal service work?
Step 1: Fill out our online quote form. We will then provide you with a free quote, after surveying your goods via a contactless, video survey app.
Step 2: We will work with you to schedule your move to Ireland.
Step 3: On move day, if you have chosen a packing service, our team will arrive to wrap and pack your goods, ready for your move.
Step 4: We will transport your goods to your chosen location in Ireland.
Step 5: The team will unload and unpack your goods for you.
Moving to the UK from Ireland?
We not only offer removals to Ireland, but we also offer removals to those moving from Ireland to the UK. Our service delivers to every UK destination from any area Ireland.
5 reasons to relocate to Ireland
Idyllic landscape: Ireland is home to many stunning coastlines and an incredible array of countryside. If hiking and camping is something you enjoy, you are spoilt for choice. There are plenty of maintained hiking trails and National parks to enjoy, right at your fingertips.
Historical: The Irish are extremely proud of their traditions and culture. They celebrate through dance, music, sport and even storytelling. Around Ireland, you can visit historical monuments, such as the Stone Age art, castles, monasteries, and fortresses.
Love for sport: If you love sport, Ireland has a lot to offer. Besides golf, horse riding, and rugby, the Irish take great pride in their traditional sports, which makes it totally unique. Why not have a go at Hurling, Gaelic football or handball to fully immerse yourself in the Irish culture.
Great food: Ireland is one of the best food producers in the world. With regular rainfalls, their produce grows exceptionally well, and their meat and dairy products are unbeatable!
Endless festivals: Ireland's weekend and holidays host many festivals. You are spoilt for choice when it comes to music festivals, as Ireland puts on approximately 50 every year. Celebrations are a big thing in Ireland, so expect a lot when it comes to significant times of the year!
Popular destinations for International Removals to Ireland
Dublin, Belfast, Cork, Londonderry and Galway.
Related services you might be interested in
Choose from a range of international services from The Global Shipping Experts