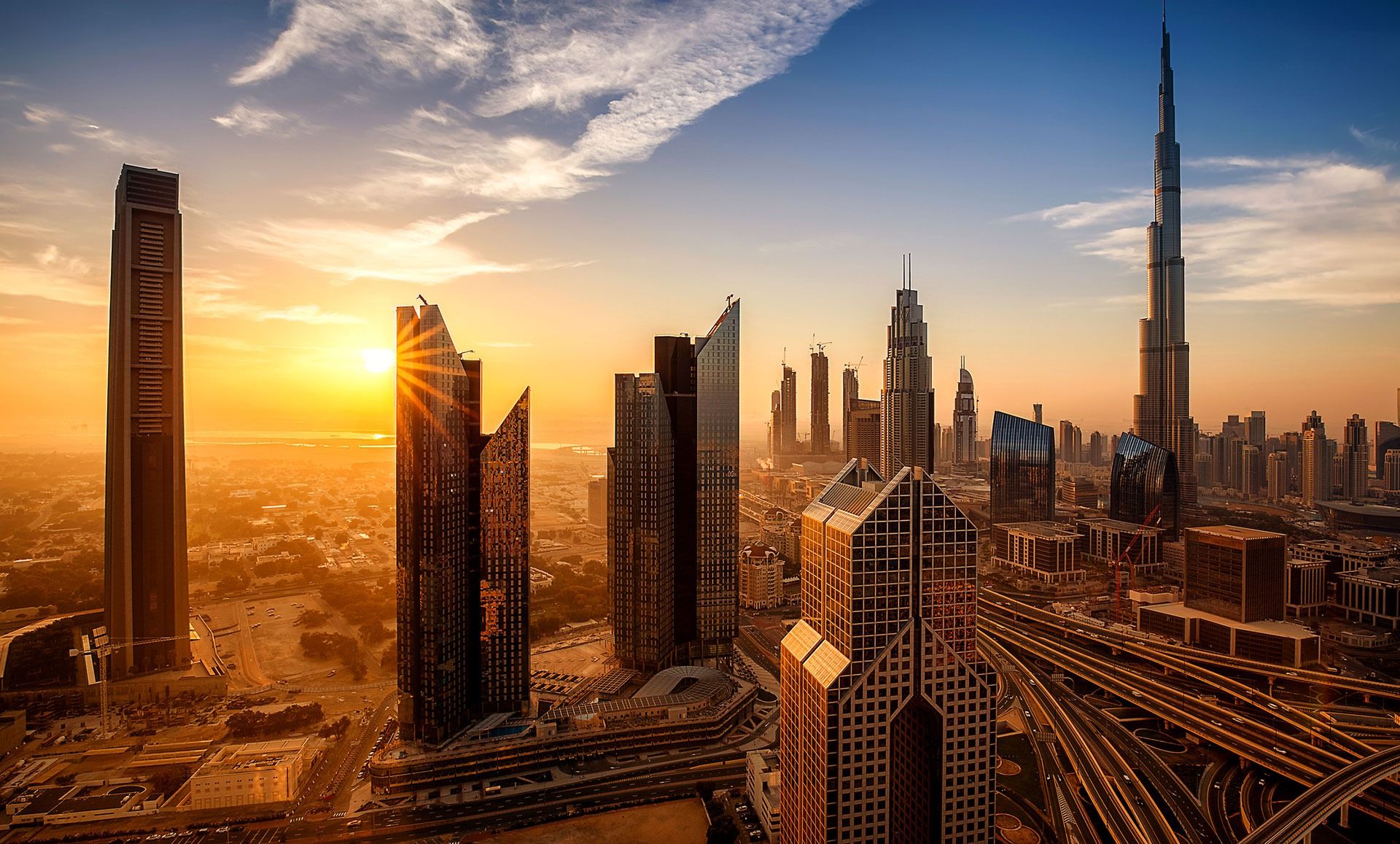 January 14 2021
10 reasons to move to the UAE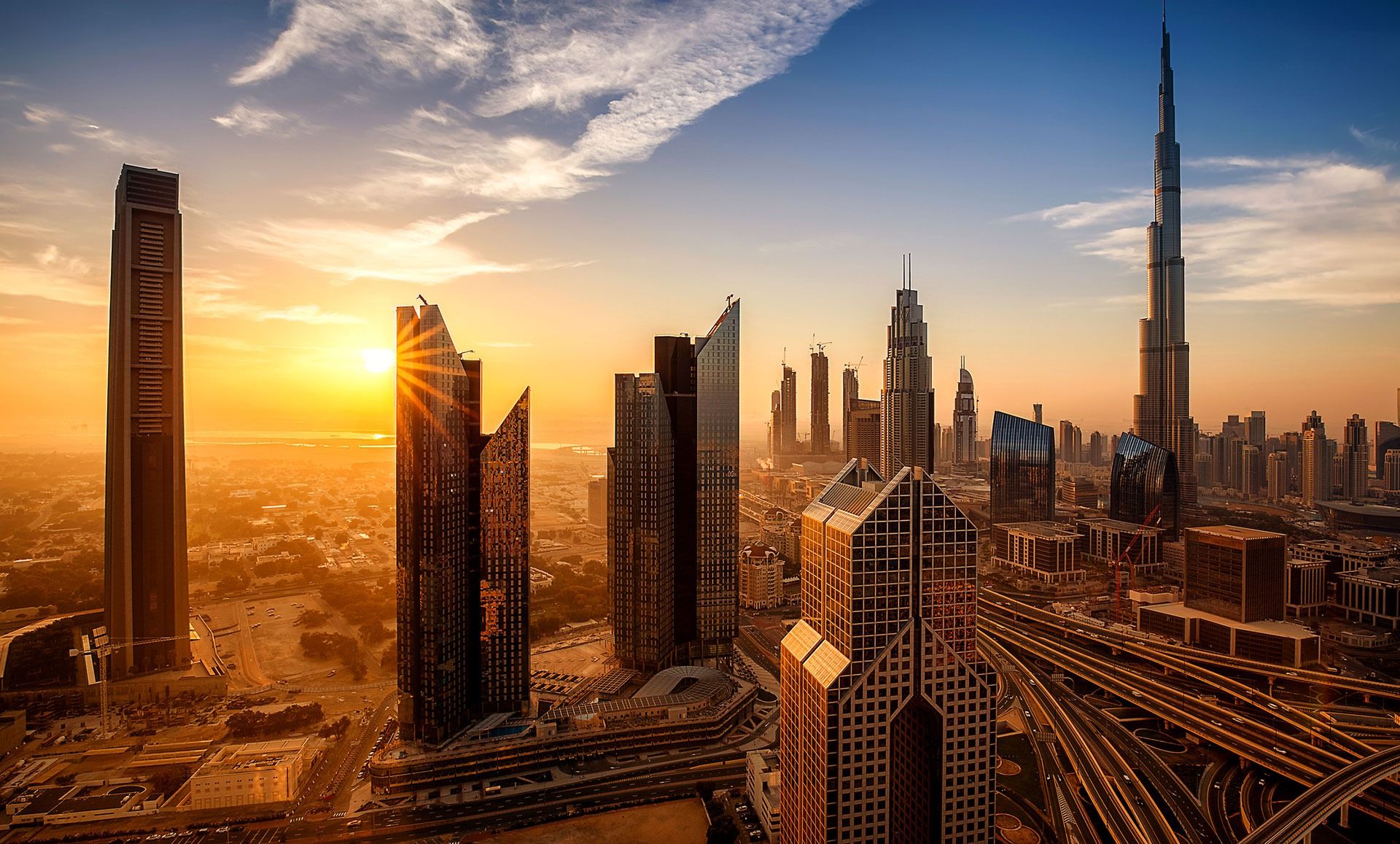 1. Extraordinary Weather
You couldn't ask for much better weather than that of the UAE. The weather is amazing all year round – and it very rarely rains, something the UK just isn't used to! Most the year, temperatures often exceed 20 degrees and the sun is always shining. For us Brits, this sort of weather may be a bit intimidating. We're used to lots of rain, wind and cold temperatures, but, don't be alarmed – restaurants, shops and other public facilities are all fully air-conditioned!
2. International Cuisine
If you're a real foodie, you'll be spoilt for choice relocating to the UAE. It is home to a huge, worldwide expat population, meaning that there is plenty of different foods to get tucked into! The streets are full of restaurants ranging from top-end Michelin Star's to street vendors serving up their best-loved recipes.
3. Home Away From Home
It can be very daunting moving away from your home comforts in the UK, however, the UAE is an expat's dream destination. The population spans many ethnicities and origins, so the chances are you'll meet many foreign friends and colleagues. There is a large British community out there too, so you will always have some familiarity.
4. Well Connected
The UAE couldn't be better positioned in the world. Whether you are looking to come back to the UK to visit your family and friends or fancy a holiday to Goa or Japan, you get to pretty much anywhere in Europe, Asia and Africa within 8 hours. Also, big bonus… the Maldives is only 4.5 hours away!
5. Tax Free Earnings
It might sound too good to be true… but salaries in the Emirates are completely tax-free, meaning more money in your pocket! There is also no VAT to pay on food, drinks and other goods, making living there fairly cheap.
6. Endless Opportunities
The United Arab Emirates is home to many thriving businesses, providing great opportunities for those looking to develop their career. English speaking employees are always in high demand, so you'll be perfect for whatever field or role you get into!
7. Low Crime Rates
Due to the strictly enforced laws and well-respected police force, the United Arab Emirates is a very, very safe place to live. On the whole, it's a very friendly place!
8. High Health and Education Standards
When relocating to a new country, it is very important to consider the quality of the public services on offer. In the UAE, there are many private international schools where the pupils follow the British curriculum. The majority of international schools generate high grades and are very favourable in their ranking system. Healthcare is also of an excellent standard, with facilities staffed by very highly trained doctors and nurses. Private healthcare tends to be fairly popular, as employers sometimes incorporate this into your salary package.
9. Plenty of Things to Do
The United Arab Emirates is jam-packed of adventure and fun! From camel riding and quad biking in the desert to one of the fastest roller coasters in the world – there really is something for everyone. It is a very social environment, with plenty of restaurants, bars, and beach clubs to choose from. You'll be spoilt for choice when it comes to making your weekend plans!
10. Great Shopping Opportunities
Could you ask for a better place to splash your cash? The United Emirates is full to the brim with huge shopping centres, which attract thousands of visitors a day. They are full of designer, luxury stores – the perfect place to treat yourself!
Important things to know about your removal to the UAE
You'll need a copy of your passport copy (picture and personal details page), your completed customs forms, a copy of your residence Visa and your Emirates ID.
There are some prohibited items that you won't be able to take with you to the UAE. These include alcoholic beverages, narcotics or drugs, any items made out of ivory or dealings with endangered animals, wireless transmitters and communications equipment, pork meat, gambling items.
Popular destinations in the UAE: Dubai, Abu Dhabi, Al Gharbia Dibbar, Ras al-Khaimah, Ajman, Fujairah, Dibba, Al Ain, Um Al Quwain, Khor Fakkan, Sharjah
If you are already planning on moving to the UAE and you are looking for an international removals company to help you get there. Give us a call or fill out your online quote.