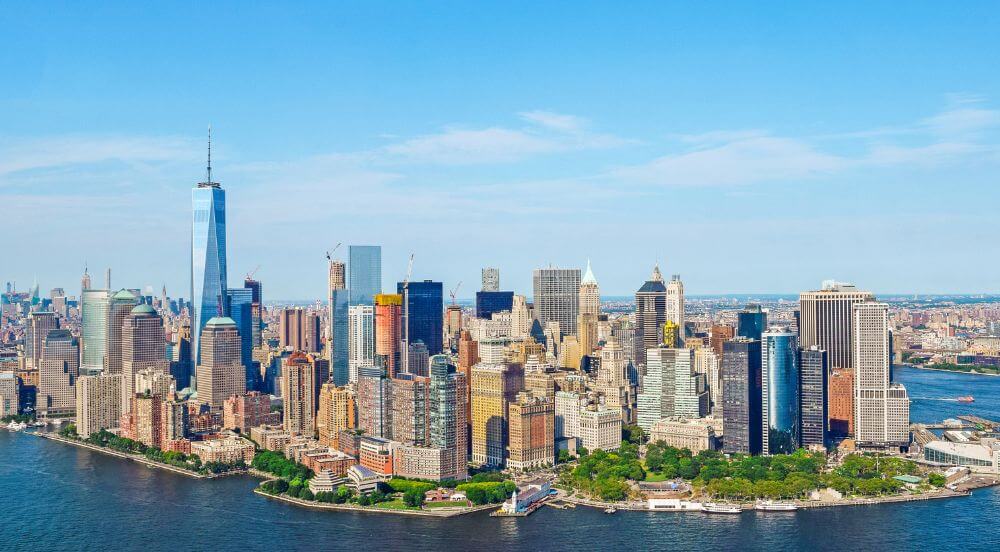 May 30 2023
Things to do in New York City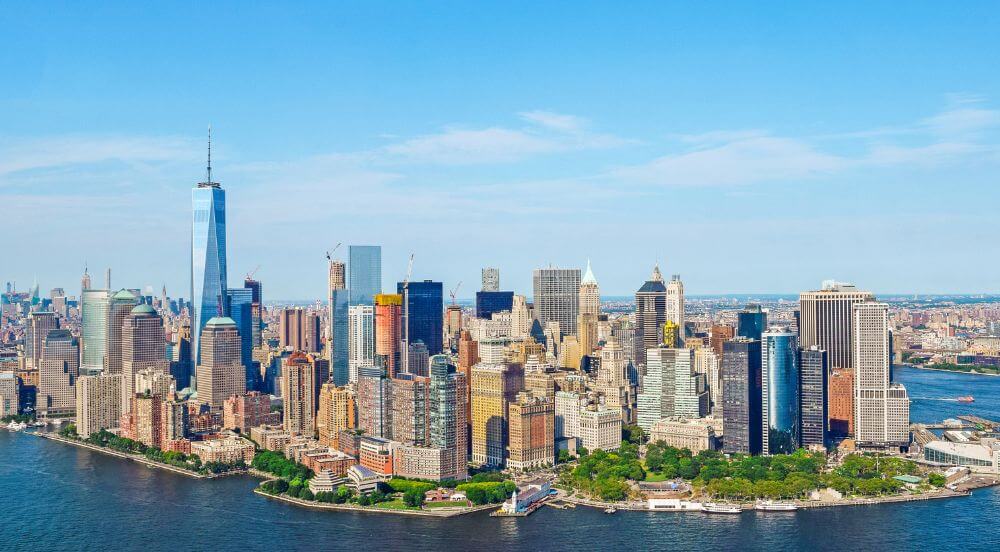 Looking back on 2022, New York City actually ranked as one of the most popular cities amongst our customers. New York City, the Big Apple, is a vibrant metropolis that never fails to captivate its visitors and residents. Bursting with iconic landmarks, cultural diversity, and a dynamic energy that reverberates through its bustling streets, New York offers an endless array of experiences. Whether you're an art enthusiast, a foodie, a history buff, or a nature lover, this city has something to offer everyone.
In this blog post, we explore some of the best things to do in New York, ensuring those who choose to move to the city will experience nothing short of extraordinary.
1. Take in the Iconic Manhattan Skyline
You cannot live in New York without taking in the breathtaking view of the Manhattan skyline. Head to the Top of the Rock observation deck at Rockefeller Center for a panoramic view that encompasses Central Park, the Empire State Building, and the iconic One World Trade Center. Alternatively, catch a ferry to Staten Island for a free ride offering unmatched vistas of the Statue of Liberty, Ellis Island, and the city skyline.
2. Experience the magic of Broadway
Living just a stone's throw away from the magic, you must catch a show in the Theater District at least a handful of times. From timeless classics to cutting-edge productions, the vibrant performances will leave you spellbound. If you prefer a more intimate setting, explore Off-Broadway or Off-Off-Broadway productions, showcasing emerging talent and innovative storytelling. It is almost guaranteed that you will be well and truly, capitated by what Broadway has to offer!
3. Take a stroll through Central Park
Escape the urban jungle and find solace in the heart of Manhattan with a leisurely stroll through Central Park. Spanning 843 acres, this urban oasis offers a serene retreat with its meandering pathways, picturesque bridges, and enchanting lakes. Rent a bicycle, go for a boat ride on the lake, or simply relax on the Great Lawn. The park is also home to various attractions, including the Central Park Zoo, the iconic Bethesda Terrace, and the Strawberry Fields memorial to John Lennon. This could be a great place to hang out with friends and family on your days off.
4. Immerse yourself in the cities unique art and culture
New York City boasts an unparalleled arts and culture scene. Visit the world-renowned Metropolitan Museum of Art, where you can admire an extensive collection spanning thousands of years and multiple continents. Explore the Museum of Modern Art (MoMA) for a glimpse into contemporary and modern masterpieces, or wander through the Guggenheim Museum, a masterpiece of architecture housing a diverse range of modern and contemporary art.
5. Discover museums and historic landmarks
Uncover the city's rich history by visiting its numerous museums and historic landmarks. Step back in time at the Tenement Museum, offering a glimpse into the lives of early immigrants, or delve into American history at the Ellis Island Immigration Museum. Explore the poignant 9/11 Memorial and Museum to pay tribute to the lives lost during the tragic events.
6. Experience Times Square
Immerse yourself in the vibrant atmosphere of Times Square, known as the "Crossroads of the World." Marvel at the dazzling billboards, soak in the energy of the bustling streets, and witness the excitement that epitomizes the heart of New York City.
7. Hop on a ferry to Governors Island
Escape the city's hustle and bustle by taking a short ferry ride to Governors Island. This car-free oasis offers stunning views of the Manhattan skyline, bike rentals, walking paths, and picnic areas. Enjoy outdoor activities, visit historical sites, and attend seasonal events and festivals. This could be a great place to head to on your days off, to unwind and recuperate.
8. Wander through Chinatown and Little Italy
Experience the cultural diversity of New York City by visiting Chinatown and Little Italy. Explore the bustling streets of Chinatown with its vibrant markets, traditional eateries, and beautiful temples. Then, wander through the charming streets of Little Italy, where you can indulge in delicious Italian cuisine and find quaint shops and cafes.
9. Explore the wide range of different neighbourhoods
New York City's neighborhoods each have their distinct character and charm. Take a walk across the Brooklyn Bridge and immerse yourself in the trendy neighborhoods of Brooklyn, known for its vibrant street art, artisanal markets, and waterfront parks. Visit Harlem for its rich cultural heritage, jazz clubs, and soul food. In the hipster haven of Williamsburg, Brooklyn, you'll discover trendy boutiques, rooftop bars, and eclectic eateries.
10. Walk along the High Line
Experience a unique urban park by strolling along the High Line. This elevated linear park, built on a former railway track, offers stunning views of the city, lush greenery, art installations, and a variety of seating areas to relax and enjoy the atmosphere.
New York City offers an endless array of things to do, therefore you will never be bored living in such a fascinating city. Whether you're into exploring world-class museums, diving into the world of Broadway, or simply enjoying vibrant street life, living in New York will leave you with memories to last a lifetime.
Embrace the city's dynamic spirit and embark on an unforgettable adventure in the city that never sleeps.
If you are thinking of moving to New York or elsewhere in the USA, contact The Global Shipping Experts today for more information.