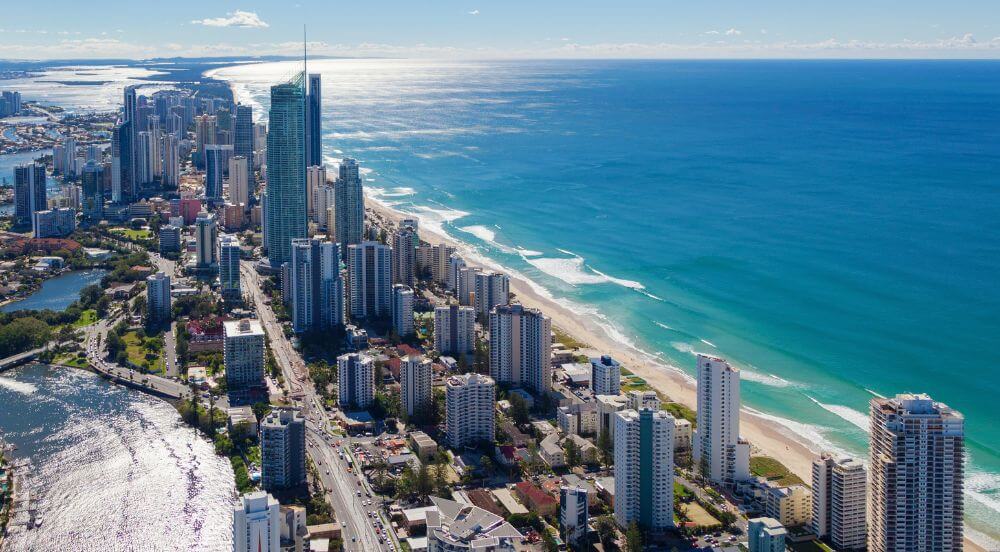 July 25 2023
Reasons to move to the Gold Coast in Australia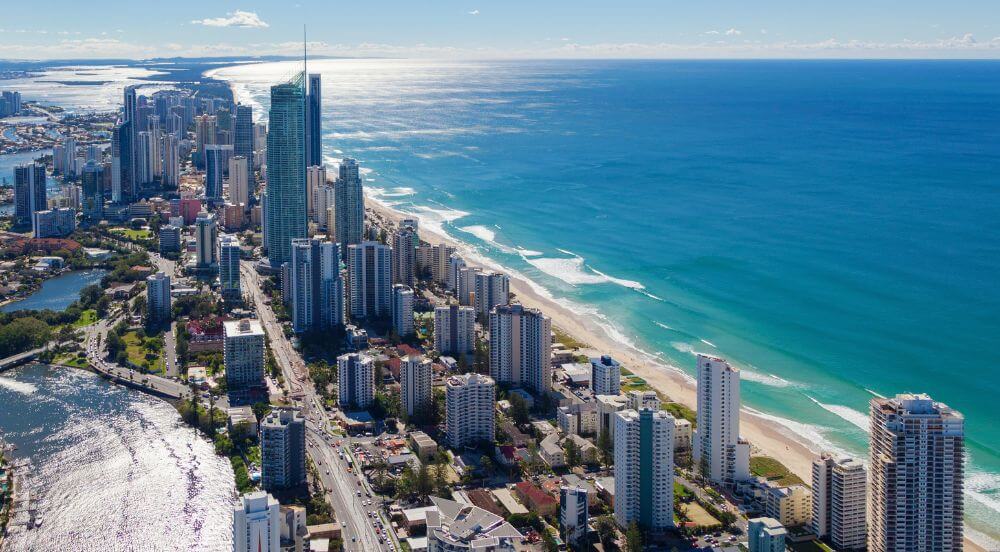 The Gold Coast is a very popular destination amongst customers moving to Australia with Excess International, but what makes it such an attractive place to up sticks and move to?
This coastal city is located in the southeast corner of Queensland, Australia. It is known for it's beautiful beaches, subtropical climate and vibrant nightlife.
Some of the most famous attractions on the Gold Coast include:
Surfers Paradise: a famous beach and entertainment district, known for its high-rise buildings, shops, restaurants, and nightlife.
Theme parks: the Gold Coast is home to several major theme parks, including Dreamworld, Sea World, Wet'n'Wild, and Movie World.
Natural attractions: the city has many beautiful natural attractions, such as the Gold Coast Hinterland, Lamington National Park, and Springbrook National Park.
Shopping: the Gold Coast has several shopping centers, including Pacific Fair, Harbour Town, and Robina Town Centre.
Sports and events: the Gold Coast is home to several major sporting events, such as the Gold Coast 600 car race and the Gold Coast Marathon.
The city is also well known for its high-quality restaurants, cafes and bars, offering a wide range of cuisines and dining experiences.
But what it it like to live here?
Living on the Gold Coast can be a great experience. The city has a relaxed and friendly lifestyle, with plenty of outdoor activities and a pleasant subtropical climate.
Here are some reasons why you might want to consider moving to the Gold Coast:
1.    Beaches
The Gold Coast is known for its stunning beaches, with over 70km of coastline. Whether you enjoy surfing, swimming, or just soaking up the sun, there is a beach to suit your needs.
2.    Weather
The Gold Coast enjoys a subtropical climate, which means mild winters and warm summers. The average temperature in summer is around 28°C, while in winter, it's around 20°C.
3.    Lifestyle
The Gold Coast offers a relaxed and laid-back lifestyle, with plenty of outdoor activities, including hiking, biking, and water sports. There are also numerous parks and nature reserves to explore.
4.    Economy
The Gold Coast has a strong economy, with a focus on tourism, construction, and education. It's home to many large businesses and has a thriving small business scene.
5.    Education
The Gold Coast is home to several world-class universities and schools, making it an excellent place to further your education or provide your children with a high-quality education.
6.    Culture
The Gold Coast has a rich cultural scene, with numerous art galleries, museums, and theaters. There are also many festivals and events throughout the year, celebrating music, food, and the arts.
7.    Infrastructure
The Gold Coast has excellent infrastructure, with modern public transport, extensive road networks, and a well-maintained airport.
8.    Community
The Gold Coast has a diverse and welcoming community, with people from all over the world calling it home. There are many opportunities to meet new people and make friends.
Overall, the Gold Coast is a great place to live, offering a fantastic lifestyle, stunning natural scenery, a strong economy, and excellent infrastructure. If you are considering moving to the Gold Coast from the UK, our international shipping and removal services can help. Contact us today to find out more information about the services we offer.