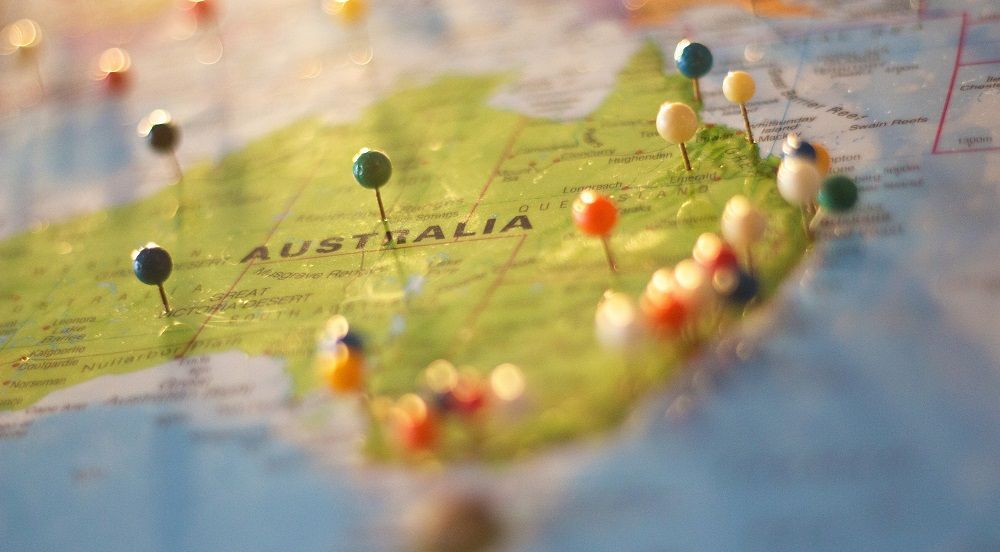 February 16 2022
Best places to live in Australia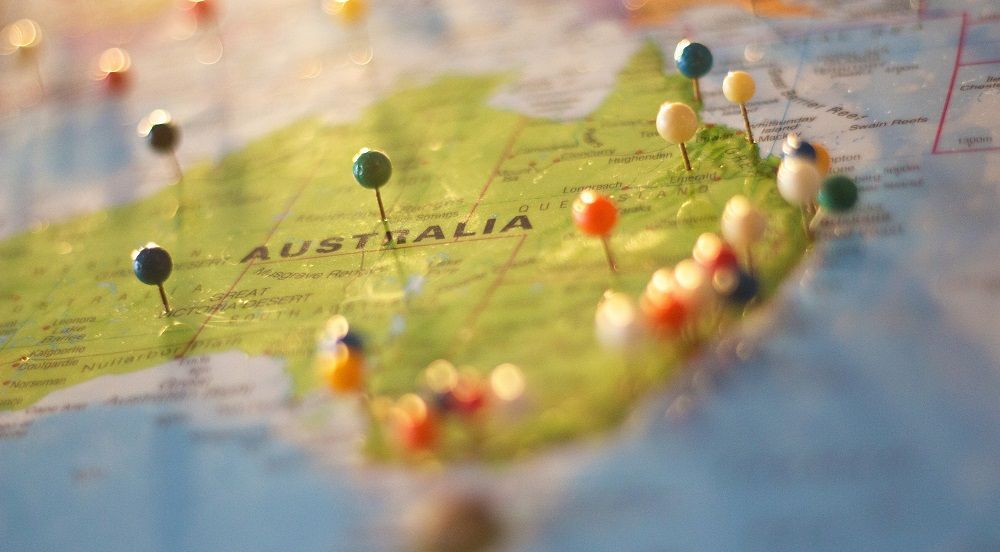 Famous for its sunny climate and laid back culture, we're not surprised that Australia is such a popular destination amongst our customers. The expat population Down Under is rapidly growing and if you love the idea of it too, then we can help.  
Moving half way across the world can be daunting and deciding where is best to live might be a difficult task, but we've got you covered. We've put together a list of four great destinations that we think would be perfect for you.  
Gold Coast
The Gold Coast is a coastal city in Australia's state of Queensland, just south of Brisbane. It's famous for its long sandy beaches, great surfing spots and an array of inland canals and waterways. Here is why the Gold Coast would be a great place to call home: 
Weather 


With a name like the Gold Coast, this place has to be sunny right? In fact, the sun shines in the city for around 300 days a year! The summers can get extremely hot – a great excuse to jump in the pool or head down to one of the many beaches for a swim. The winters, however, can be a little milder than cities like Sydney and Melbourne

. 

 



Lifestyle 


Because of its holiday feel about it, with the lovely sunny weather, big palm trees and magnificent beaches, life on the Gold Coast is slower paced than other Australian cities.

However, this laidback lifestyle is well balanced as those who live there are very hard working and a large percentage of the population are students. 

 



Things to do 


There is always something happening on

the Gold Coast so you will never be bored! The city is home to an array of theme parks, such as Warner Bros, Dreamworld, Wet 'n' Wild and many more. There are also countless festivals which celebrate food, film, music, culture and art. Some of the best festivals to attend include the Gold Coast Film Festival, Surfers Paradise LIVE and many more. 

 



Employment opportunities 


You may think that with such a

laid-back

lifestyle, there may not me many opportunities for employment here, but in fact expats have a high chance of securing work here and developing their career. Some of the most popular sectors for work include: the health and medical industry, ICT, tourism, education and hospitality. 
Sydney

Sydney is the capital city of New South Wales and is one of Australia's largest cities. It is best known for being home to the Sydney Opera House and the Harbour Bridge, which attract thousands of tourists to the city every year. There are so many reasons why Sydney makes a great place to live and here are some of them:  
Weather


One of the most popular reasons why

Brits

love Sydney is for its incredible

weather – imagine barely any rain and constant bright blue skies! Even in the winter, the sun is always shining and rarely gets colder than our autumns.

Lifestyle


Sydney has an infectious healthy culture, where people exercising at every time of the day. There are many

boot camps

which are run in the local parks before and after work, and even during lunch hours. The 24/7 sunshine encourages people to get outside and make the most of the weather.

Things to do


This city is one of the most exciting in Australia with a huge variation of things to do there, from plenty of parks, cafes, bars, markets, exhibitions, events and more.

There are many festivals which run throughout the year, including the popular Sydney Festival, Vivid Sydney Festival and Sydney

Mardis

Gras. For those who love the beach, Sydney's beaches are world famous and provide great swimming and surfing opportunities.

Employment opportunities
Being a large, central city hub there are plenty of employment opportunities for all. Sydney is home to many large, international company headquarters who are always looking for new recruits.
Brisbane
Brisbane is Australia's third largest city and is the capital of Queensland. This city is a great place to live as it is Australia's fastest growing and most diverse destination, as well many other reasons such as: 
Weather


You can expect over 250 days of sunshine a year

and so summer in Brisbane may take a bit of getting used to for us Brits! Whilst the summer can get incredibly hot, the winter months can also be pretty warm too – something that is pretty unheard of in the UK. 



Lifestyle


This is a city which loves to entertain and so is great for socialising, so the lifestyle here is fairly fast paced. It is known for its vibrant nightlife scene, which is often ranked better than that of Sydney and Me

lbourne. In Brisbane's Fortitude Valley, you will find Australia's first ever designated entertainment precinct. Here you can find everything – dance clubs, outdoor beer gardens, underground jazz clubs and so much more. 

 



Things to do


Brisbane is known to be a fun city with awesome things to do, with a very prominent music scene and many festivals to attend. It is also home to Queensland's Gallery of Modern Art – the largest collection of modern art in Australia. 

Employment opportunities 


Brisbane is home to a number of large industry giants, including Australia's largest recycling and waste management company. There are plenty of jobs to be had in the city in sectors such as manufacturing, IT, clean energy production, biotech, diagnostics and many more. Job prospects are high for Brits looking to move to Australia, as fluent English is a requirement for those seeking skilled positions. 
Adelaide
Adelaide is South Australia's cosmopolitan coastal capital and is the fifth largest city in the country. This city is best known for its festivals, incredible food and wine regions which are just a short drive from the centre of town. These are just a few examples of why Adelaide is one of the best places to live in Australia, but we have some more: 
Weather


Adelaide's climate is known to remain lovely throughout all 12 months of the year. They experience mild winters of around 15 – 16 degrees and warm, dry summers which have an average temperature of 29 degrees. 



Lifestyle


As you would expect, Adelaide has all the perks of a thriving city but on the other hand, it can be a very laid-back, quiet and relax

ed place to live. As a result, the people who live here have a great work-life balance. What more could you want? 

 



Things to do


There is always something happening in Adelaide, when it comes to festivals. This city hosts Australia's major festivals, such as

WOWADelaide

or Adelaide Festival and many more. It is also home to large arts and culture institutions, the majority of which are free to visit. If you are a sporty type, then cycling is very popular with free bicycles available for anyone to use. 

 



Employment opportunities


There are ample opportunities

for employment in Adelaide

– such as i

nternships and part-time employment

, which are very popular with students studying in the city. For those looking for full time work, Adelaide is home to many, thriving industries such as foo

d and wine, bioscience, agriculture, information and communications technology, defence

, tourism and the arts – so there is something for everyone. 
If you are considering moving to Australia and are looking for a reliable shipping company to help, get in touch with us today to see how we can help.