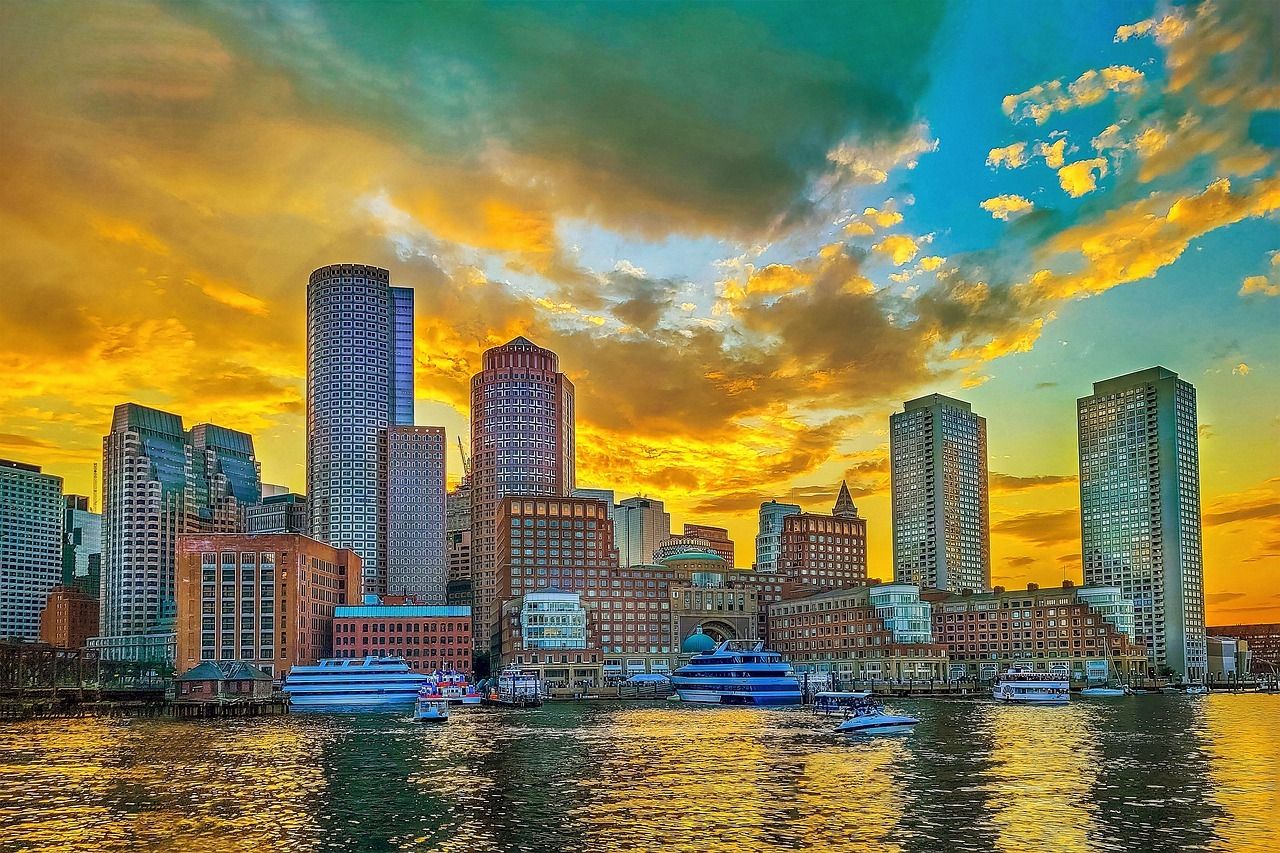 January 10 2022
10 top places to live in the USA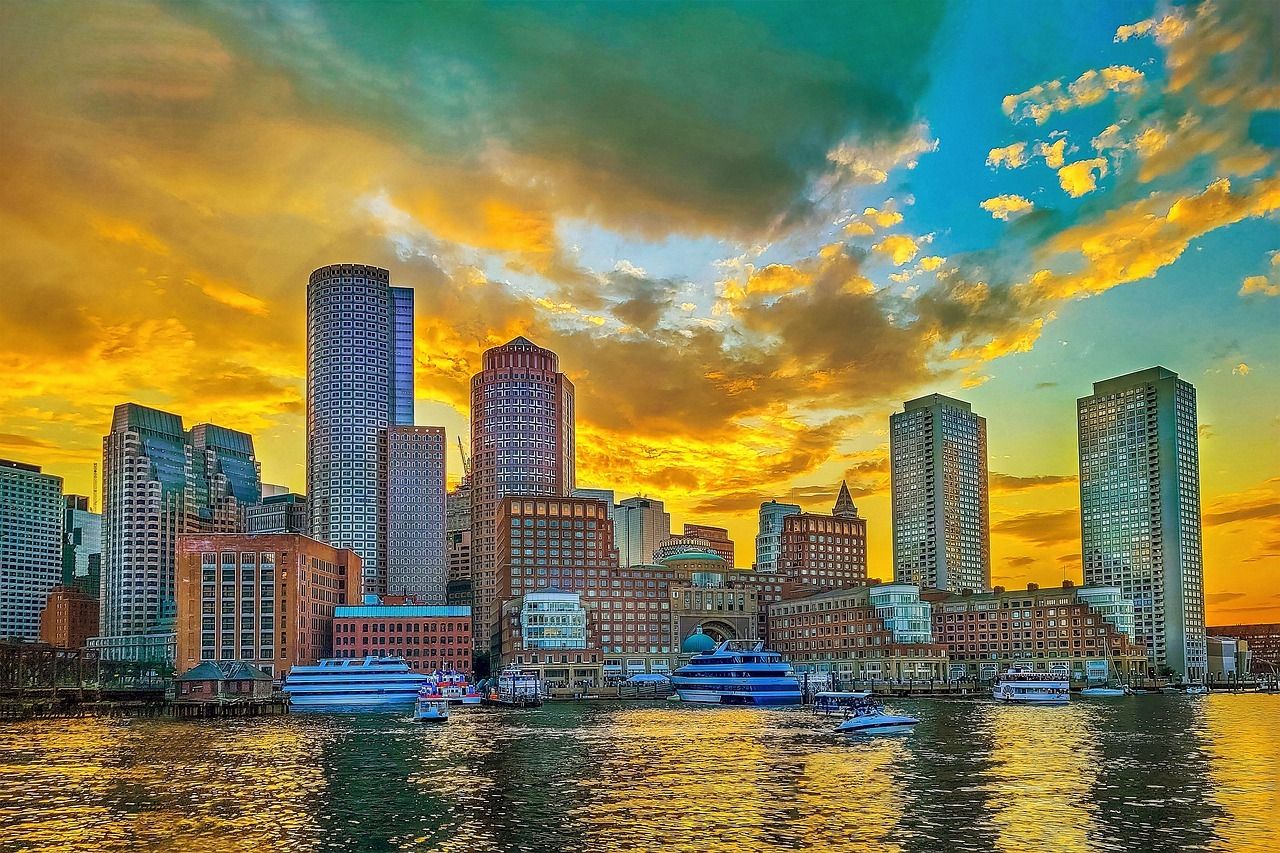 When you think of moving to the US, you may be envisaging the more iconic destinations such as New York, Los Angeles or Miami, but in fact there are some fantastic US towns and cities you may not have heard about.
With 50 states to consider, you are well and truly spoilt for choice when deciding where your new home is going to be. To help you out, we have put together some of our favourite American spots. Let's start with some of the most famous:
1. Boston, Massachusetts
This vibrant capital city of Massachusetts has become a hub for learning, sports, fantastic food, literature, arts and music, and therefore it very popular with younger people. Some of America's top sports teams are from Boston, such as the basketball team Boston Celtics and baseball team Boston Red Socks. With so much sport going on, you will never be short of something to do.
Boston is also popular for its culture and history. Did you know that America's oldest park is located in the city? Boston Common has served everything from a campground for British troops during the Revolutionary War, to a cattle field and now to a delightful spot for picnicking and socialising with friends. There are also many museums, bookshops, art galleries and monuments to visit – it is unlikely you will ever be bored!
2. Seattle, Washington
Due to its abundant greenery, Seattle has been nicknamed the "Emerald City" which makes it the perfect home for nature lovers and those who enjoy plenty of outdoor adventures. Head down to the South Lake Union where you can hire boats or even take a sea plane ride and explore the city by air!
It is also known as America's most educated big city, according to the Seattle Times, and we are not surprised! It is home to over 500 world-class public and private institutions, with the University of Washington being the largest and most famous. This city offers so many educational and job opportunities, so we are not surprised that it comes out on top.
3. San Francisco, California
Did you know that San Francisco is the third healthiest place to live in the USA? The cities many hills and large green spaces, such as Golden Gate Park, give plenty of opportunities for walking, cycling and outdoor sports, so this is understandable.
Like Seattle, San Francisco offers great job opportunities. The city is home to a well-established and rapidly expanding technology sector which draws in people from all over the world, so job prospects are very attractive.
4. Austin, Texas
Austin is another city which provides good schooling, high job prospects and continuous business growth. Because of this, it is a very popular destination for young families who are looking for a friendly, diverse place to call home.
It is also a great cultural hub. The city is known as the Live Music Capital of the world and has more live music venues than any other US city, so you will always be entertained!
5. Pittsburg, Pennsylvania
Pittsburgh is one of the best places to live in Pennsylvania and is very attractive for the younger generation. It's a fun, exciting and comfortable place to call home due to its affordable living prices, buzzing nightlife and huge array of outdoor activities and sports opportunities, including ice hockey, baseball, American football and basketball, as just a few examples.
Pittsburgh is also a city which is rich in culture – head over to colourful neighbourhood of Randyland, to see for yourself. This artistic wonderland was founded by Randy Gilson, a local artist, in 1995. Since then, it has become one of the city's most famous attractions and is one of America's most colourful public landmarks.
6. St Petersburg, Florida
Just a quick 15-minute commute from Tampa, this city feels like a tropical paradise within such close proximity of the beach. The area is very popular for boating, fishing, golfing and many watersports, so there is an activity for everyone.
St Petersburg is located between the Gulf of Mexico and Tampa Bay, therefore you will not be surprised that it is known for it's warm climate. The city actually holds a record for the 'most consecutive days with sunshine' (768 days) – why would you not want to move there!
7. Gainesville, Florida
If you are looking for a mix of urban and suburban life, then this may be the place for you. This city has a great range of public schools and has affordable living prices, so is perfect for families and young professionals. It is also popular for its nightlife and variety of outdoor activities.
Gainesville is most famous for its historic buildings, museums and naturally green surroundings, with many parks and lakes that attract thousands of visitors a year. Due to its beautiful landscape, it comes out on top as one of Florida's most attractive cities – sounds like the perfect place to move to.
8. Lincoln, Nebraska
Although Lincoln is the capital of Nebraska, the city has a very small town feel to it. The lifestyle is slightly more relaxed in comparison to other US cities. The people who live there are known to be very friendly and are always very welcoming for to new residents, so you don't need to worry when it comes to making new friends!
Lincoln is also a very popular area for socialising. The Haymarket District is home to Lincoln's original town square. Here you can find a wide range of restaurants, eclectic shops, art galleries and an exciting nightlife scene. A lot of the buildings are restored warehouses, so the city gives off a mix of both modern and retro architectural style.
9. Huntsville, Alabama
If space is your thing, then this city may be the perfect place for you to move to. Huntsville's is also known as 'Rocket City'. Its major attraction is the US Space and Rocket Centre, where you can see replicas of some of the most famous rockets and learn about the fascinating world of outer space. This futuristic city provides plenty of jobs in research and innovation, especially in the space technology development industry.
This city is also very popular with families, due it's plethora of very highly regarded schools at every educational stage. People come from all over the world to attend the University of Alabama and so the student population is high there.
10. Santa Clara, California
Why would you not want to move somewhere which has good weather all year round? Santa Clara is considered one of the best places to live in California. The city is great for families due to its good range of public schools, variety of outdoor activities and plenty of public parks to enjoy.
It's also popular with job seekers, as it is home to the headquarters of some major tech companies such as U.S Intel Corporation. Santa Clara University is the oldest university in California, founded in 1851. The university sits in the heart of Silicon Valley and is surrounded by a beautifully landscaped 106-acre campus.
If you've already decided you're moving to the USA or you want to understand how much it will cost you to hire a removals company then get in touch. We're happy to talk to you through how everything works and provide you with a no obligation quote.