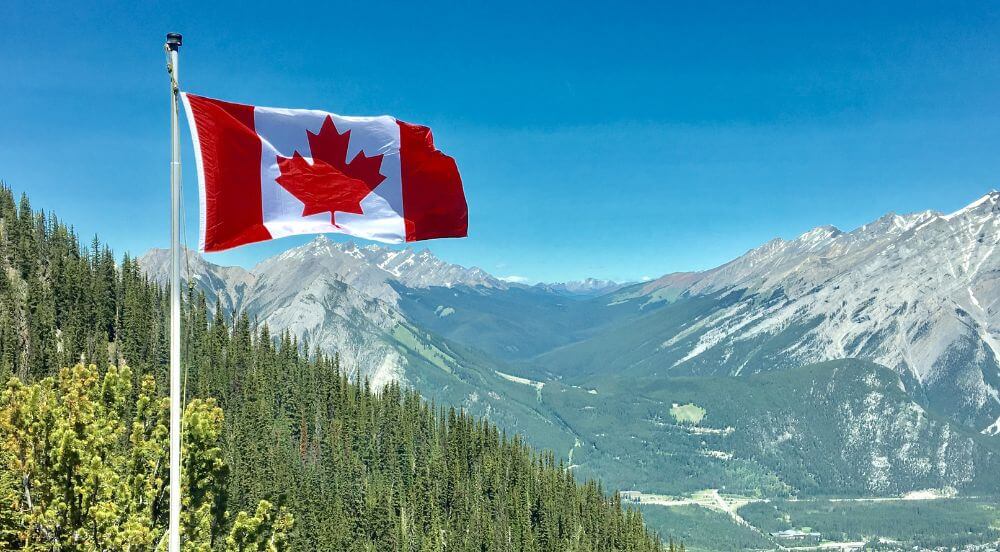 October 31 2022
How to move to Canada: The complete guide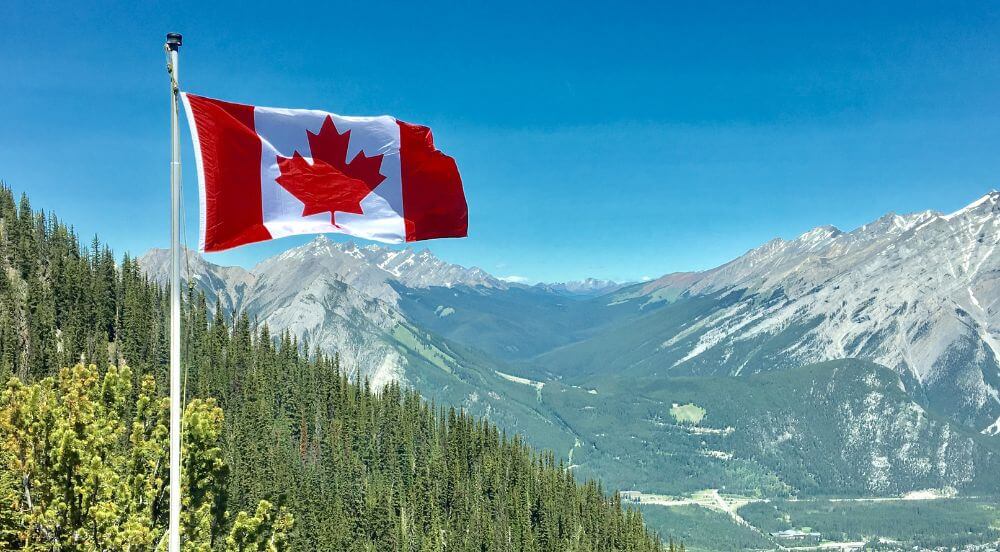 No matter where you are moving to, the process of moving internationally can be quite complicated and the effects of Covid-19 have made this even worse. As well as this, finding the right material online to help you with your upcoming move can be tricky. But don't panic… we are here to help.
One of the most frequent questions we get asked when moving customers abroad is 'how can I move to my destination?'. So, in this article we are going to look at how you can move to Canada, from start to finish… let's get into it!
Decide where in Canada you want to move to: Canada is second largest country in the world, following Russia, and so you are spoilt for choice when choosing where exactly you want to move to. Some of the most popular places that are worth considering are: Montreal, Quebec City, Calgary, Vancouver, Toronto and many more!

You need to take some time to do some research to ensure that you are moving to the right place for you. It is always a good idea to visit a few places first to get a real feel for the area and see if you can picture yourself living there.

Some important questions you need to ask yourself are:

Can I afford it?: This may sound obvious but the more you budget, the smoother your transition will be. This includes finding out what the cost of living is like in the area of Canada you are looking to move to. The cost of living will vary between states, so make sure you find out how much the locals pay for groceries, property expenses, taxes, as well as how much they spend on their rent or mortgages.

What is the job market like?: You may already have a job lined up or you may be transferring with your existing job, so you may not think that this is important information to find out… however, it is still important to find out what the market is like in the area you are moving to and this way you will understand what your opportunities are for growth. If you don't have a means of income already organised, then you will need to ensure that where you move to has an expanding and consistent job market, to ensure economic stability.

How does the school system operate?: If you are moving abroad with family, then this will be very important. You need to ensure the research you do is thorough, as this may be a complete game changer once you realise the options available to you. You also need to make sure it is the right school for your children – will they be happy there?, will they make friends?, will they settle in well?, will they excel here in their learning?, will they get the right support?, are all the things you need to consider.

What's my back-up plan?: Sometimes, unfortunately, things fail and that's ok… as long as we have a back-up plan and we anticipate the possibility. Moving to Canada is a big risk, as it is quite a distance from home! So, if it doesn't work out you need to have an idea in mind of what you are going to do and have an open mind.
Sort out your visa and residency: Canada is one of the easiest countries to move to, due to their relaxed immigration process, however, the first thing you will need to decide is what visa route you are going to go down. Economic immigration is one of the most common ways to enter Canada from the UK, followed by family reunification.

If you are considering moving to Canada on an economic immigration visa, you will need to consider what economic class you would identify as. The options are, Federal Skilled Worker Program, Federal Skilled Trades Program, Quebec Skilled Workers, Provincial Nominee Program and Canadian Experience Class. These economic categories are for applicants who have special occupational skills and experience, that meet the demands of the Canadian job market and the country's economy. These skills could be anything from skilled trades and technical occupations to management and professional occupations, such as doctors and scientific researchers.

On the other hand, if you are considering moving to Canada on a family reunification visa then you will need to make sure you are eligible. Family reunification visas are given to the immediate family members of someone who already has the legal resident status in Canada. This way, you can be reunited with family members who have already moved overseas.

For more information regarding visa and residency applications and options, feel free to contact the Global Shipping Experts.
Consider the cost of moving: Moving to Canada from the UK, comes at a price and there are lots of aspects to consider. The fees will be different depending on what services and options you choose, so it is best to consider all options when putting together your moving budget.

People often don't factor the cost of their visa application into their moving budget, and this is really important to consider as you mat underestimate this cost. Getting your visa and residency could set you back well over C$1000, depending on the visa option you choose and how many visas you need to fork out for your family. The British Government have a tool on their website that allows you to see how much you visa application will cost and we recommend you check this out when doing your research.

As well as the cost of your visa, you will need to keep in mind how much it will cos to ship your belongings overseas. When you start doing your research of international shipping companies, you may be a little overwhelmed as there are endless companies who are waiting to offer their services. To ensure you choose the best international shipping company, make sure you check that they are a BAR accredited company and that the services they offer can be aligned to your requirements.

Here at Excess International, we provide high-quality shipping services to all corners of Canada. Take a look at our removals and shipping services to Canada today, as see why you should choose The Global Shipping Experts to help get your belongings from A to B.
Apply for your healthcare card: Healthcare in Canada is brilliant. They have a similar system to the NHS that we have in the UK, where your healthcare will be paid through your taxes. You will be given a health insurance card, which you will be required to show every time you go to the hospital or the doctor's clinic.

You can only apply for this card if you are a permanent resident of Canada, so if you are entering the country on a temporary visa then you will not be eligible. The healthcare card application process varies depending on the state, as these are a provincial responsibility. In some instances, you may be required to be in the country at the time you apply, so make sure you thoroughly check the regulations. To find out more about how the healthcare card application process works in your future province or territory, visit the Government of Canada's website.
Transfer your money: Before you transfer any money, you will need to set up a Candian bank account. You are used to banks in the UK having incentives for you to join them and banks in Canada are the same, so make sure you do your research when choosing who you want to open an account with.

In some instances, you may have to go to the bank in person to open a Candian bank account, so make sure you factor this in when weighing up your options. You will also need to ensure you have all the appropriate documentation, including an original copy of ID, a document proving your name and address (like a utility bill) and one other document proving your name and date of birth, such as the hard copy of your birth certificate.

After you have opened this, you can then transfer your funds from your UK bank account to your new Canadian one. Be aware that there may be a delay and the transfer may not take place instantly.
Find an expat community to join: Did you know that Canada has the second largest British expat community in the world? Canada is home to more than 600,000 British expat residents, representing around 2% of the countries population.

With such a large expat population, the country has developed a range of communities where Brits can get together and create a space which is home away from home. These communities allow you to connect with others, join exciting events and take part in activities, exchange tips about life in Canada as an expat and even find jobs.

If you are considering moving to Canada, let us know and see how the Global Shipping Experts can help.