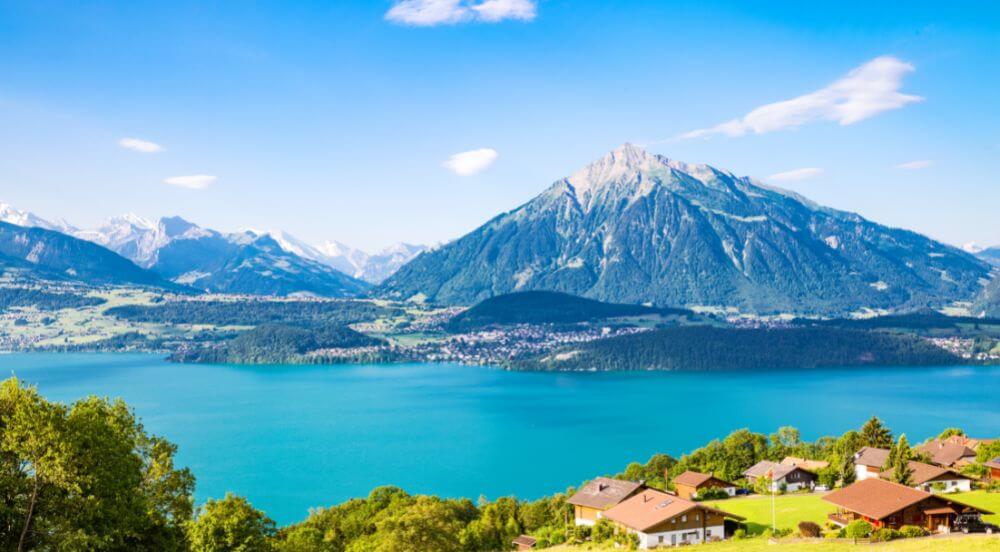 February 28 2023
Reasons to move to Switzerland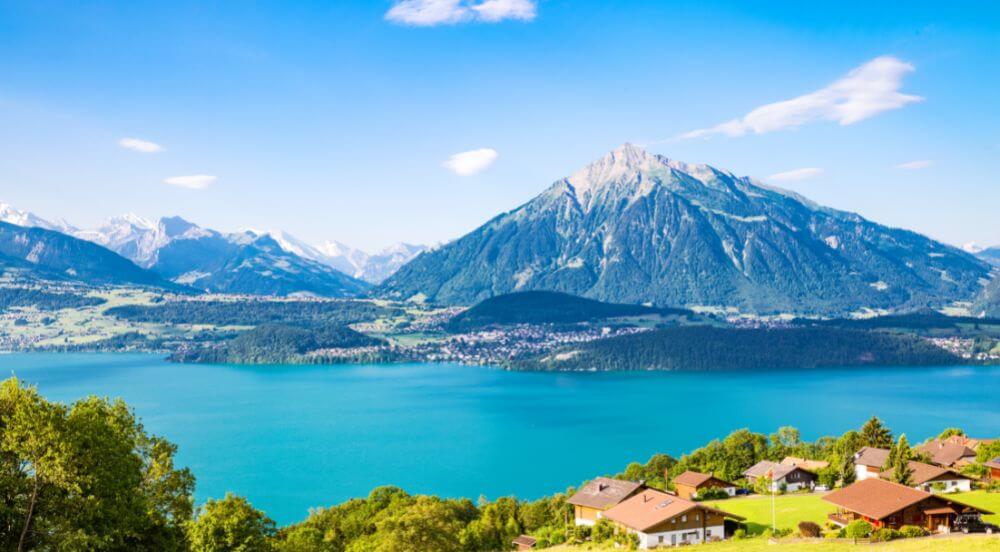 Switzerland is well known for it's incredible alpine scenery and… unbelievably delicious milk chocolate! In 1875, a Swiss confectioner, Daniel Peter developed the first ever solid milk chocolate and it has been a hit, to say the least, ever since. Milk chocolate is now the most consumed chocolate in the world and people flock to Switzerland, from all over the world, to have a bite of the infamous Swiss chocolate.
Apart from being right under the nose of unlimited supply of delicious, high-quality chocolate, there are many other reasons that make Switzerland a great place to live, such as exciting employment opportunities and a very high standard of living.
If you are considering moving to Switzerland, but haven't got your heart set on a decision yet we hope this article will help you out. Here, we are going to look at the top five reasons to move to this amazing country:
English is a widely spoken language
Switzerland is a popular destination amongst British expats due to the fact that English is spoken widely by the locals. The English language is taught in all Swiss schools and so the majority of Swiss people can speak pretty fluently, making everyday life easier for Brits. It is always a good idea to pick up some of the local languages though, you never know when it could come in handy!
High living standards
The Swiss capital, Zurich, is ranked amongst the top three best cities in the world to live in, due to it's high living standards and quality of life. Crime rate in Switzerland is relatively low and public areas are kept commendably clean – you can even drink out of Zurich's public water fountains if you are desperately thirsty! As well as this, the countries towns, housing options and food supply are all of very high quality.
Amazing job opportunities
We touched on this earlier but the countries exciting job opportunities tend to be one of the countries main attractions and this is probably the reason why you are looking to move to Switzerland in the first place! For such a small country, you may be surprised to see such a variety of jobs available and is home to many large multinational corporations, which drive the employment chain. Big names such as Nestle, Adecco and Credit Suisse have their headquarters located in the country and these companies have many British expats already working for them.
Relatively low levels of taxation
Switzerland is renowned for having low tax levels which means that your take home salary will be higher than what you would probably experience in the UK. Resultantly, you will probably find yourself financially 'better-off' and therefore you may experience a lifestyle you aren't used to or had always dreamed of. You will also find that even VAT is much cheaper in Switzerland, compared to other European countries.
Surrounded by nature
Switzerland is home to the most beautiful alpine scenery made up of unbelievable mountains and glaciers. Europe's largest waterfall, Rhine Falls, also calls this wonderful country home, as well as some of the famous lakes like Lake Geneva and Lake Zurich. For such a small country, you may be surprised when you are greeted with such a diverse and beautiful landscape, which is right on your front door.
---
Here at Excess International, we move customers to all over Switzerland every year and have developed a very trusted relationship with our Swiss agents. If you are considering moving sometime soon, then there is no one better to contact than The Global Shipping Experts.
Contact us today for more information.