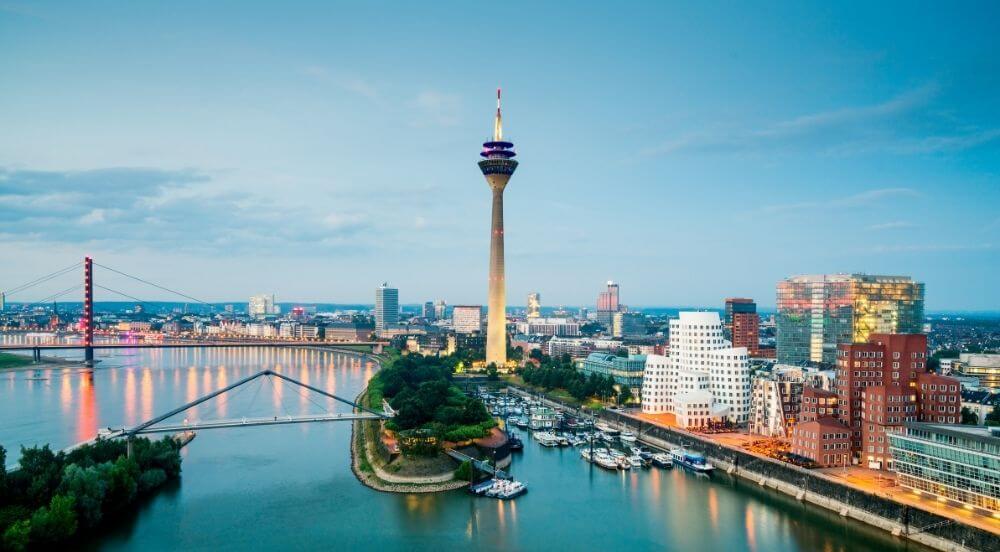 May 19 2022
The best places to live in Germany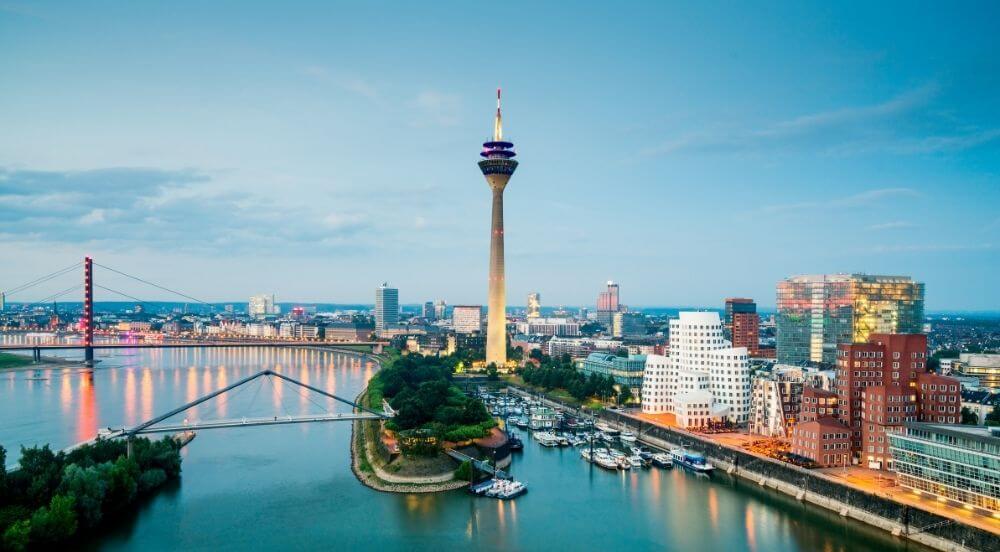 Germany is a very popular destination with expats from all over the world and noticeably with our customers too. People tend to be drawn to the country due to its thriving economy that offers expats the stepping stones to reach their ambitions. However, it takes a lot more than a stable economy for expats to feel at home in a new country.
So, where are the best places to live in Germany for expats? We have put together a list of four destinations that we think will make you feel right at home.
Dusseldorf
---
Famous for it's fine art, shopping opportunities and exquisite food, Dusseldorf comes out on top as the best place to live in Germany – but, what makes Dusseldorf so great?
The city is one of Germany's

economic hotspots

which makes it the perfect place to open up a new career path or develop your professional position further. There are also no shortage of job opportunities here, as many large corporations have decided to locate an office here, such as: German Airways, L'Oreal and Henkel.
Being a international hub for trade and services means that, Dusseldorf has

great connections

to the rest of the world. You can get direct flights from Germany's third-largest airport to the likes of LA, Abu Dhabi, London and many more.
You will find that in this German city, there is

no language barrier

. Thousands of Asian expats call Dusseldorf home, so it is without a doubt that you will settle in as an international in no time.
Dusseldorf is famous for having the "longest bar in the world" and so you are guaranteed to enjoy a

great nightlife

scene here. There are more than 300 bars and plenty of disco events to choose from, so your weekends will never be dull!
If you are an art or history buff, then you will feel right at home. Dusseldorf is home to a whole

range of culture

to get your toes stuck into, with over 26 museums and 100 art galleries. You will find the work of the likes of Matisse, Picasso and Warhol here, as well as smaller, local artists who are just getting started in the art world – so, you will never be sort of things to explore!
Hamburg
---
Ranking in second place is Hamburg! This much-loved, northern city tends to be picked as one of the top most 'liveable' cities in the world – but, what sets it apart from other German cities?
In comparison to other German cities, Hamburg is home to some of the most

incredible architecture and nature

. You will find over 2,000 bridges located here, which is more than Venice and Amsterdam combined…! The river and canals attract thousands of tourists every year and are some of Germany's best natural treasures. The Aussenalster river is a hub for sailing and rowing regattas, where you will find some of the most famous sailing clubs.
Hamburg also stands out as a

major career start-up hub

. Big tech companies, such as Google, Facebook, Freenet and Xing call this city home and so there are plenty of opportunities out there for a huge range of job roles.  Hamburg is also especially popular with companies in the media, e-commerce and logistics industries too.
If you a keen musician or love tapping your feet to a beat, then you will be in heaven in Hamburg. Hamburg is famous for its

live music legacy

and has been influencing all genres of music for many years. In fact,  it is still a buzzing music hub and people are still drawn to the city today to listen to rock, pop, indie and electronic, as just a few examples.
This city is also very

rich in history

. Hamburg, for many years, was once a city-state and the convenient location of the port allowed it to become a strong economic and commercial city. The Great Fire of Hamburg in 1842 is also one to research. The city was rebuilt using predominantly bricks, and wooden building materials were banned as a result of the fire.
You will find that the majority of people walk or cycle to get around the city and therefore it

offers a very healthy lifestyle

. Everything is fairly accessible, so if you don't drive or don't want to import your car into Germany then this will be perfect for you.
Berlin
---
It wouldn't be a best places to live in Germany if we didn't include the captial… Berlin! But, what makes Berlin such a great place for expats to move to?
You may be surprised to find out that Berlin has a relatively

low cost of living

. If you have lived in London before, you will see a dramatic difference in property rental prices. Travelling around the city and socialising in your free time is also fairly inexpensive.
Like many German cities, the

stable employment market

is a strong factor that pulls expats into Berlin. Berlin's employees are known to enjoy some of the highest salaries in the world and if you are a budding entrepreneur, then this creative hub will be one of the most inspiring.
Berlin is a very

young and modern

city, where the nightlife never stops. If you are a fan of electronic music, then you will have a great time! Clubs and pubs tend to be open practically all day long and don't close until midday… (yes midday!) on a Sunday.
If you are worried about keeping busy in this buzzing city, then there is no reason! There are plenty of things to do

,

such art galleries,  museums, libraries, cinemas and opera houses to explore. This city is one of the best places to find English speaking people, so if you are worried about picking up the German language then Berlin is your best bet. Movies in the cinema and cultural events and festivals are always broadcasted in English, as well as German – so, you will never miss out on anything!

It is ever increasingly important to live in an

environmentally friendly

place and Berlin is just that. The city is considered to be very eco-friendly and is renowned for its sustainable transport system. With great public transport links, there are fewer cars on the road which means less pollution. They also have a rent-a-bike scheme and 15% of the traffic on the streets of Berlin, are bikes.
Munich
---
Munich is another popular German destination with our customers – but, why is this?
Many people love Munich due to it's

small feel

. For the third largest city in Germany, you would expect it to be rather daunting moving there, but in fact expats always say that they never get the feeling that they live in a big, stressful city. Munich tends to give this impression you are in the countryside, but with everything a big city has to offer right on your doorstep.
It is always important to live somewhere that you feel safe and comfortable in and Munich is just that. Munich is possibly the safest city in Germany, with very

low crime rates

. Of course there is crime, but nothing noticeable on a day-to-day and no where near as much as other European cities.
Munich is a city

full of culture and history

. Jam packed with museums, monuments, famous buildings and statues, there is plenty to learn about the development of the city. If you are a budding historian, then you will be in heaven and always busy in Munich!
The city has a very

young feel to it

, as it is home to many students, both German and international. The University of Munich and the Technical University of Munich are among the top 100 universities in the world and some of the best in Germany. If you are looking to move to Munich with children, you will be amazed with the range and quality of the schooling facilities.
If you are unable to drive or are just concerned about importing your vehicle into Germany, then look no further. Munich is a very

well-connected

city, with a great bus system, regular trams, the Metro and suburban trains. Bike riding is also very popular and there are bike lanes everywhere.
If you are considering moving to Germany, then let us know and we can help. Contact a member of the team today to discuss our range of services and to get a price for your move.