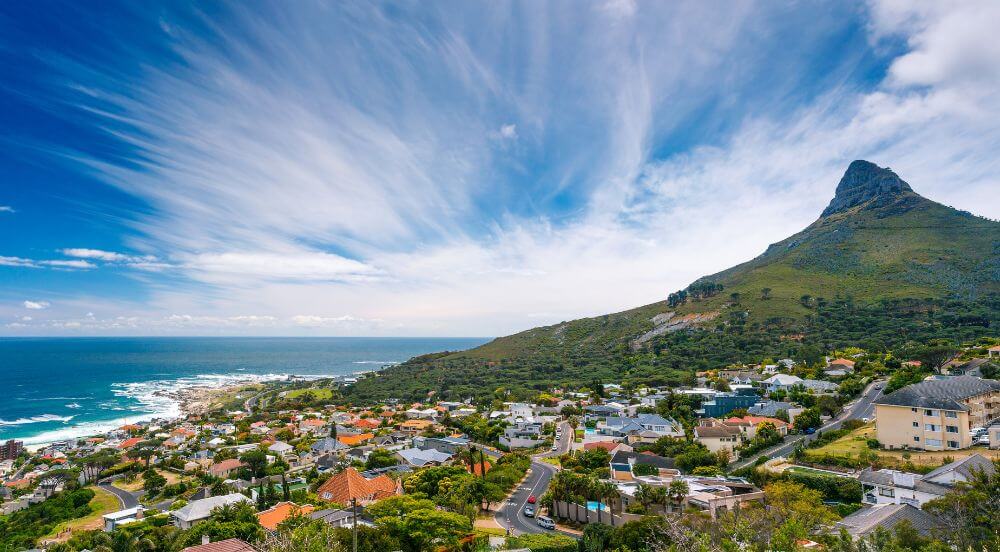 December 01 2022
The pros and cons of living in Cape Town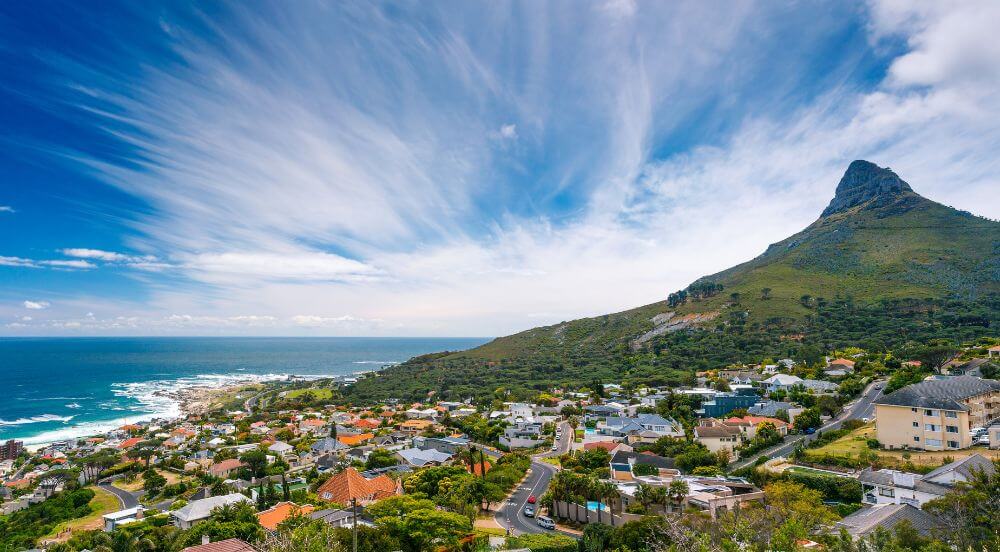 Cape Town is a bustling port city, surrounded by gorgeous mountains, located on South Africa's southwest coast. This city is famous for many reasons; however, it is probably best known for being home to Nelson Mandela, the former South African president who won the election in 1994. Mandela served as the first president in South Africa and was the country's first black head of state.
As well as the fascinating history that sits behind the city, Cape Town is also a great place to live for expats. Capetonians are great people – they are cool, calm and cultured, but are also extremely street smart, welcoming towards expats and have a great sense of humour too. Cape Town is a vibrant city centre that has something to offer for everyone, with plenty of surrounding suburbs to settle down in. The cities stunning mountains and delightful beaches also make Cape Town a very pleasant place to live.
However, like any city in the world, Cape Town isn't for everyone. There are many pros and cons of living here and these are important to consider when planning your international move.
Finding a place to live in Cape Town
Pro: When you are looking for a place to live in Cape Town, you will find that there are a wide variety of options to choose from. Whether you desire is to live right by the beach or at the foot of Table Mountain, you will be able to find the perfect place for you. Cape Town also provides a range of accommodation types from luxury apartments to cozy cottages.
Con: Finding the perfect place for you to live could be expensive. It is important to take into consideration that house prices are notoriously high, especially in certain parts of the city. Other expensive places to live include near the cities natural landmarks such as the beaches and mountains.
Working in Cape Town
Pro: If you are considering working in Cape Town then you will find that there a large number of creative industries located here. The city is very popular with the local and international film industry, as well as with artists and creative writers. As well as this, there is a high demand for software development, management and sales jobs in Cape Town. This shows that even if you aren't particularly creative or aren't experienced in the creative industry, then the chances are that there will still be something available to you that will enable you to progress in your career.
Con: In comparison to other South African cities, the salaries aren't as good in Cape Town. In Johannesburg, for example, jobs offer higher salaries as it is South Africa's economic centre. As long as you are good at budgeting or can land a job in a high up position
Getting around Cape Town
Pro: If you are looking to ship your vehicle or purchase a car when you arrive then you are in luck. Cape Town is a very easy city to navigate, which makes it quick and easy to get from A to B by car. They have a great, comprehensive highway network and the city is relatively compact, as well. Some of the city's roads can take you through some of the most incredible scenery in the world, so your road trips will defiantly be ones to remember!
Con: When living in Cape Town, you will soon find out that the city has very limited public transport. Other than the MyCiTi bus system, there isn't really much to choose from which might make it more of a task to get around the city. As well as this, the MyCiTi bus routes are very limited and are restricted to certain areas. However, this is not the end of the world! Cape Town is a relatively small, compact city which makes it walkable, and they also have great taxi services that won't cost you too much due to the size of the city.
Healthcare facilities in Cape Town
Pro: South Africa is renowned for its excellent private healthcare facilities, so you can guarantee that you will be in safe hands when and if you need medical attention. The private healthcare options in Cape Town are relatively reasonably priced and there are a wide range of health insurance options for expats to choose from, offering a range of prices.
Con: Part of the reason Cape Town's private healthcare services are so good is down to the fact that their public system is pretty inadequate. The public healthcare system standards will probably not be acceptable to most expats, and this is pretty much down to the facilities themselves and long waiting times. Having said this, the doctors, nurses and other medical staff are highly trained and world class, but even with this benefit, most expats choose to go private.
If this article has convinced you to move to Cape Town, then contact with us. There isn't a better international removal company to help with your move to Cape Town, than the Global Shipping Experts.