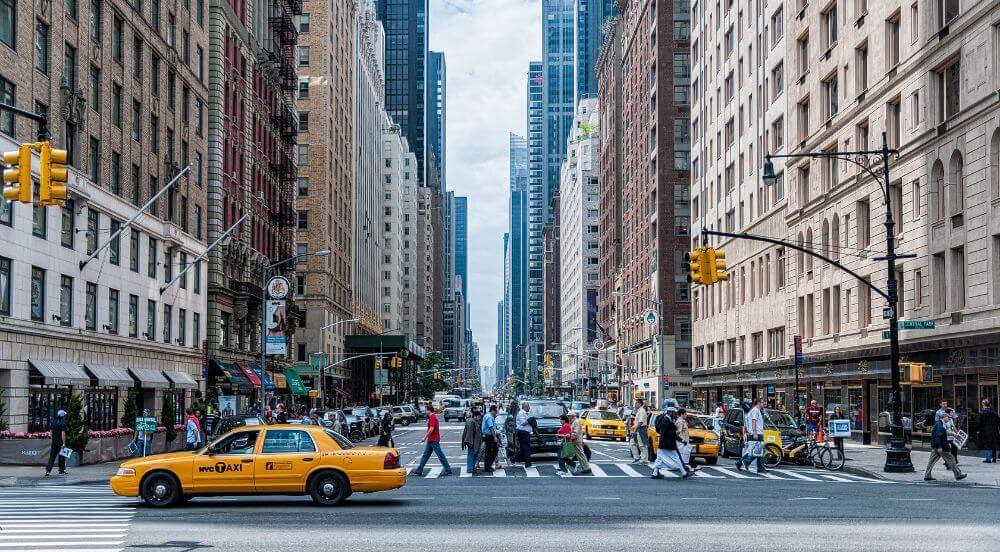 September 29 2022
Moving to New York: Things to know before you go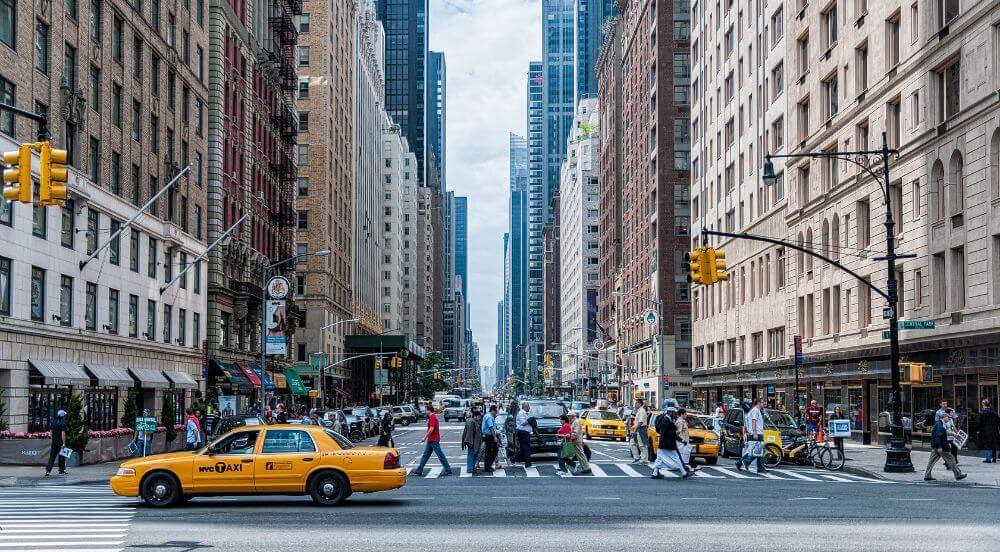 NYC is one of our most popular destinations in the United States of America, for many reasons. Being home to amazing food, constant entertainment and unbeatable job opportunities, we are really not surprised.
You may have visited New York on holiday numerous times and therefore you may feel like you know the area really well, however moving to a totally new country takes some real getting used to. So, if you are moving to New York or even considering it, then we have put together a list of some of the most important things you need to know before you go.
1 Most people in New York don't own a car
You may be surprised to find out that the majority of New York household's don't actually own a car. This is because parking in the city is an absolute nightmare and you'll be lucky to find any free parking spots. If you live out in the suburbs or surrounding neighbourhoods, street parking may come with your new property however, this may not always been guaranteed. However, even if it is, be prepared to have to move your vehicle at least once or twice a week to allow for street cleaners to get through. Instead of getting around my car, most New York residents walk or take public transport. It has been recorded that New York is in fact one of the most walkable cities in the USA, so make sure you have reliable shoes! The subway system is also extremely popular and is very vast, meaning you can get to pretty much anywhere with very little hassle.
2 The weather in New York is NOT amazing
If you are looking for somewhere new to live to get away from the British downpours, then New York might not be the place for you. Although, New York doesn't get as cold as Boston or Chicago, for example, their frequent rain storms and snow storms (in the winter) mean you need to be prepared at all times. If you don't have your umbrella, you could be screwed! On the up side, during the winter months the city looks like something out of a Christmas fairytale, which attracts visitors from all over the world.
3 New York is can be an expensive place to live
It is not uncommon for people living in New York to house or apartment share with fellow expats, as the cost of living is relatively high. It's not just housing that is expensive through… It's the cost of food, entertainment and travel too, so don't be surprised if your bills are higher than what you are used to. As well as this, bare in mind that NYC is home to some of the highest taxes in the whole of America. Residents of New York City are required to pay three types of tax: the federal income tax, the city income tax and the state income tax. Although these are considered to be relatively high, don't be too alarmed as, in comparison, New York property tax rates are actually pretty reasonable. The high tax rates and high cost of living may put some people off living in this wonderful part of the USA, however it is not impossible. There are plenty of things you can do to keep your costs of living down and make the most of your new opportunity.
4 New York is home to many beaches
If you love dipping your toes in the sea and getting sand in your sandwiches, then you will love living in New York. When you think of New York, you tend to think of tower blocks and the hustle and bustle, however some of New York's nicest beaches are just a subway ride away. Coney Island Beach is one of the most famous and is a main attraction in Brooklyn. Here you can find a fully equipped theme park and some of the most delicious hot dogs and burgers in New York. There are so many more New York beaches to be explored and each of them offers something different for everyone.
5 There are five different boroughs of New York
New York is made up of five different boroughs, so when choosing where to live you'll be spoilt for choice. Each borough offers something different, appealing to different expats for different reasons. Brooklyn is the most populated borough of New York, with Manhattan not being far behind. The cities in these boroughs are very attractive to expats for different reasons, but mainly for the wide variety of job opportunities that are up for grabs. However, the hustle and bustle life might not appeal to you and therefore, somewhere like Staten Island may be the best place for your new home. To get to Staten Island, you will have to take a ferry from Manhattan, or you can head over the Verrazano-Narrows Bridge from Brooklyn. With five large boroughs calling New York home, bear in mind that is probably a larger place than you may have expected!
If you are considering moving to New York, then check out our international removals service to the USA.